Maintenance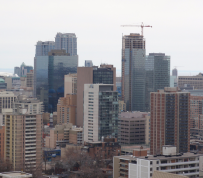 FRPO has received a copy of the City of Toronto's Evaluation Letter, and their Evaluation Scorecard Report (provides a detailed scoring matrix including the 20 areas of review and evaluation criteria). Please click on each link below to review. RentSafeTO Building Evaluation letter  RentSafeTO Building Evaluation Report  From our ongoing discussions with the City staff, this year's building inspections will largely focus on judging buildings relative to compliance with the old Property...
read more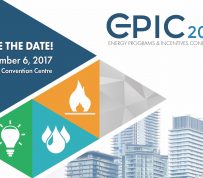 MINGO Rally presents: The Energy Programs and Incentives Conference (EPIC), Toronto   ONE FOCUS. ONE GOAL. Did you know that more than tens of $millions of energy incentives are available to building owners every year? Navigating the variety of energy programs and incentives available to apartment owners can be overwhelming and intimidating. EPIC – The Energy Programs and Incentives Conference, showcases active energy programs within the City of Toronto, along with their incentives and...
read more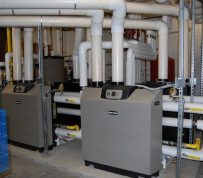 Upgrading to more energy-efficient natural gas equipment is easy and cost effective. Add in incentive programs, and your company can see an accelerated payback on your investment. Here's an example of how Ontario multi-unit residential property managers are able to earn a return on investment and reduce their natural gas bill through incentive programs. The Situation A property management company in Ontario wanted to increase the energy efficiency of three multi-unit residential buildings....
read more
On September 13, CFAA President John Dickie appeared before the House of Commons Standing Committee on Health. While the committee recognizes that some tenants will be disturbed by tenants who are smoking or cultivating marijuana in their apartments, it was clear that any solutions to that problem are going to have to come from the provinces. For example, Quebec apparently intends to prohibit home growing. CFAA made the following points: Smoking marijuana should be banned anywhere that smoking...
read more
Ottawa Community Housing (OCH) oversees a large number of residences — approximately 14,800 units in 164 communities. In each one, OCH is responsible for covering the cost of water. Until recently, this was an especially burdensome expense, making up 43% of OCH's utility costs. The communities' 16,000 toilets accounted for the majority of the water use. Many units still had original fixtures — some nearly 40 years old. And there was little standardization in either the toilets or the shower...
read more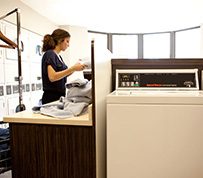 Canada is hopping. The economy is stronger than ever and growing. The large millennial population is ready for home ownership. And home prices continue to rise. However, higher prices may mean a good portion of this millennial group may be renting for a longer period of time than normal before becoming first-time homebuyers. Now add to the equation a multi-housing market that is starting to see new construction. Bottom line – owners of apartment properties need to make sure locations are...
read more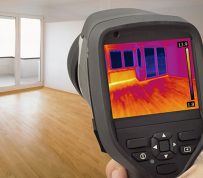 Most multi-residential buildings are very leaky (not airtight), with 20 to 25% of heating energy simply seeping away. As a result, air leakage has a significant impact on annual space heating and cooling costs as well as peak energy demand. Furthermore, leakage is greatest during the coldest periods of the year. In fact, during the winter, air leakage can account for 40% of a building's overall heating bill. Air leakage can also have a significant impact on a building's envelope. Moisture...
read more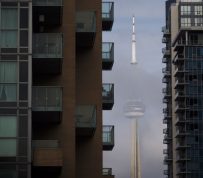 Condo dwellers who want to sit on their building's board will be required to be trained in the management and operation. Ontario's 1.6 million condo dwellers will be able to take disputes to a tribunal under new provincial rules that include mandatory training for condo directors and licensing for building managers. Until now, condo owners and corporations had to hire a private mediator or go through the courts to pursue issues ranging from noisy neighbours to corporate record access. It's an...
read more
On April 20, 2017, Premier Wynne announced that at the first opportunity, the provincial government would introduce legislation that if passed (likely with a majority government) would expand Rent Control to all rental housing in Ontario.  This would specifically delete the "post-1991 exemption". The first opportunity was Monday, April 24, 2017, and the provincial government introduced Bill 124, Rental Fairness Act 2017.  This legislation if (when) passed will amend key parts of the...
read more
On March 29, 2017, Toronto's City Council passed a new Apartment Building Management bylaw that will impact all multi-res buildings three stories or more and 10 or more units in Toronto. This regulatory bylaw, that comes into effect on July 1st, 2017, requires the registration of rental apartment buildings and the payment of annual per unit fees, imposes new standards to "improve" preventative and on-going maintenance and tenant communications, requires compliance with additional information...
read more