Industry Trends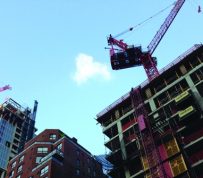 Hang on tight—optimistic projections that apartment markets can absorb high levels of new construction are going to be tested soon. Developers will start construction on 405,000 units of multifamily housing in 2015, according to the 2015 Dodge Construction Outlook. To fill all of these new units, they will need all of the increased demand that markets analysts are hoping for, as a healing economy helps young people now living with parents or roommates to form their own households. The U.S....
read more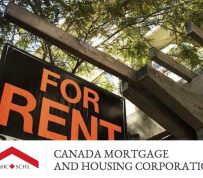 In the privately initiated purpose-built rental market, the average rental apartment vacancy rate in Canada's 35 larger centres1 increased slightly, to 2.8 per cent in October 2014, from 2.7 per cent in October 2013, according to the fall Rental Market Survey2 released today by Canada Mortgage and Housing Corporation (CMHC). "Between October 2013 and October 2014, the supply of purpose built rental housing units rose by 2.7 per cent. Overall, this increase in supply outpaced the rise in...
read more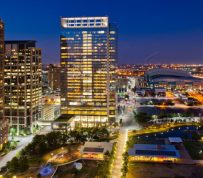 Story by: Jonathan Ratner  |  @jonratner Despite rising inflation and the negative economic impact stemming from lower oil prices, Canadian REIT executives are pretty optimistic about 2015. The reason: low interest rates. Canaccord Genuity analysts Mark Rothschild and Jenny Ma attended the Toronto Real Estate Forum last week and found the tone rather bullish, partly because the current low rates are expected to remain that way, at least in the near term. Cap rates have remained stable near the...
read more
The Huffington Post Canada  | By Jesse Ferreras Sorry, Toronto, you no longer rank with the best. That's the message from new rankings by the New York-based Reputation Institute, which placed Toronto second among the world's most reputable cities last year, only to drop it out of the top 10 this year. Vancouver, however, clambered its way back into the top 10 after falling out completely in 2013, while Montreal was new to the elite class of global cities. The institute devises its...
read more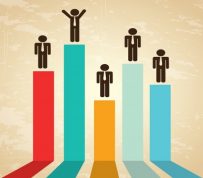 What is Gamification? Gamification is the use of game mechanics and design techniques to motivate people to solve problems or achieve certain goals. It is a key enterprise technology category that Gartner research firm has picked to mature over the next 5-10 years. Gartner's Hype Cycle suggests gamification has traveled past the Peak of Inflated Expectations and is moving through the Trough of Disillusion and on to the Slope of Enlightenment. Therefore, setting realistic expectations related...
read more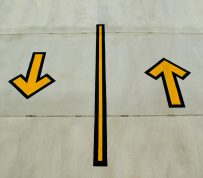 Story by: Monika Warzecha  |  BuzzBuzzHome The CMHC doesn't think resale home prices in Canada's major cities are about to drop any time soon. Looking into the fourth quarter Housing Market Outlook reports, the agency's MLS price predictions for the remainder of 2014, as well as 2015 and 2016 are almost entirely on the upward trend. We took a look at the forecasts from coast-to-coast, focusing on 14 major census metropolitan areas, and found that Fredericton was the only the metro where a...
read more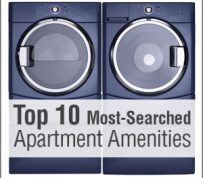 Story by: Brittany W. Boyce Successful marketing of your community is key for drawing in prospects, but it's also important to stay in tune with what amenities they are seeking in a rental, so you can be prepared to meet their needs. Updating your property can be costly, but consider making small investments within your community from time to time in order to appeal to the Next Generation of Renters searching for their ideal community. If you're looking for a place to begin, here's a list of...
read more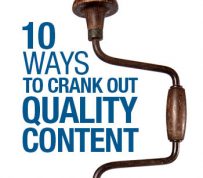 Story by: Ansley Sudderth  In an age where mirco-stories are being told via social media, you may find it difficult to inject your brand's story into the ongoing dialogue. You may ask yourself: What type of content appeals to my audience? What's the most ideal day and time to post? How can I measure the the response to the content I post? You're not alone! Manning the social helm for your brand is extremely rewarding; however, you may find your posting strategy in a bit of a rut from time to...
read more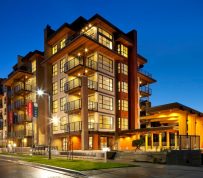 Story by:  Kat Sieniuc  |  BuzzBuzzHome "We're up for the challenge in Ontario." Vince Molinaro just got back from a trip to British Columbia, where he and about 40 other builders and developers from Ontario went with a mission: to find out how the province built and marketed its mid-rise wood sector. The height limit for residential wood construction in Ontario's building code was recently upped from four to six-storeys, a change that comes into effect January 1 of next year, but has been...
read more
Calgary and Edmonton top the list of residential real estate investment markets in Alberta, according to a new report released Tuesday. The new REIN (Real Estate Investment Network) Score measures each city or town on five different categories for a total of 50 points including: Economic Risk (possible 12 points); Yield Growth Potential (possible 12 points); Investors' Insights (possible 10 points), Political Climate (possible 8 points), and Accessibility (possible 8 points). Calgary and...
read more