Industry Trends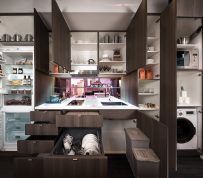 Ground-breaking Urban Capital and Malibu have innovated again. City living doesn't get more inspired, efficient and downright cool than Smart House ­Toronto's first micro-condo, at the über central corner of University Avenue and Queen Street West. When you live this deep downtown you need streamlining and intelligence in order to keep your space functional and affordable. Denizens of New York, London and Tokyo get that concept, but it's taken until Smart House for...
read more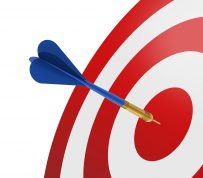 Have you noticed that Facebook is right on (or close to) the mark when it comes to products and services that appeal to your tastes? You begin to see ads based off of recent online searches and brand page suggestions that are similar to other brands you 'Like' and follow. You follow a person or brand on Twitter and receive a prompt to follow similar Twitter handles shortly thereafter. You're leisurely perusing Pinterest and come upon a 'Related Pin' amongst the content pinned by people and...
read more
The U.S. apartment sector is healthy and will remain that way for the foreseeable future, although it won't experience the kind of growth it's seen over the past several years, according to a forecast from Auction.com Research. Supply has ramped up in several markets, and industry experts anticipate that the new units will affect occupancy and rental rate growth, limiting owners' ability to raise rents and increase net operating income (NOI) at the same impressive levels. From a fundamentals...
read more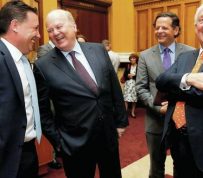 IN IRELAND REITS ARE THE NEW KIDS ON THE PROPERTY BLOCK – CANADA'S CAPREIT SEES OPPORTUNITY IRES REIT was created when Investec Bank invited Canada's largest apartment REIT (CAPREIT) to look at a portfolio of 338 apartments which was being sold by Lloyds bank. CAPREIT was established in the Canadian downturn of 1997 and now owns and rents 41,200 apartments there. CAPREIT were surprised that there were no large scale professional investors in apartments in Ireland and saw a great...
read more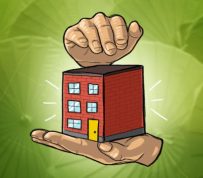 It is becoming easier for tenants in Ontario to find a vacant rental apartment.  According to CMHC's most recent rental survey, average apartment vacancy rates rose to 2.8%, the 2nd consecutive annual increase in vacancy rates from 2.6% in 2013 and 2.2% in 20121 . Including apartment and townhouse units, in April 2014 there were 18,614 vacant private sector rental units with an average rent of $1,016/month. There is an even bigger supply of apartments for renters when you factor in...
read more
Lured by the tightest United States rental market in six years, Canadian real estate investment trusts (REITs) are charging into what is seen as bargain-priced rental apartment market south of the border. In May, Vancouver-based Pure Multi-Family REIT (TSX-V:RUF.U) snapped up a Houston, Texas resort-style apartment complex with 352 units at price of US$43.8 million, or about $124,000 per suite. In the last two years Pure has bought a total of 3,966 U.S. apartments in Texas and Arizona and is...
read more
Renters might not like it much, but a provincially mandated increase in rent-controlled Ontario is likely to be greeted with open arms by landlords and a couple of real estate investment trusts, even though the hike is weak by historical standards. After only allowing an increase of 0.8% in 2014, near an all-time low, the Ontario Ministry of Municipal and Housing Affairs will double that to 1.8% in 2015. Despite the increase, Mario Saric, a real estate analyst at Scotiabank, said the announced...
read more
Tenants in Ontario are enjoying greater choice in apartment availability, as CMHC's spring 2014 rental market survey pointed to vacancy rates increasing to 2.8% from 2.6% one year ago. Ontario's availability rate, which includes vacant units plus rental units where existing tenants are moving and a new tenant has not signed a lease, also increased from 4.5% to 4.9% year-over-year. Some major cities are seeing very high levels of apartment availability, such as in London (7.7% availability) and...
read more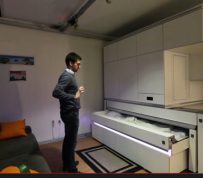 MIT Media Lab's CityHome is essentially an entire apartment packed into a magical, transforming box that's controlled by touch and motion sensors. Pull your arm back, and a bed or dining table appears. Wave your hand, and the lights dim and blinds close. Gently touch the counter, and the entire unit moves backwards or forwards, revealing (or concealing) a bathroom. Like the eight-room, 420-square-foot apartment in New York, the idea is to pack as many living areas into as small a space as...
read more
The Canadian housing market, like a number of others in developed nations, is overvalued and a threat to the global economy, says the International Monetary Fund (IMF). In a report released Wednesday, the IMF singled out Canada for its staggering house price-to-income and house price-to-rent ratios, which, according to the fund, are the second highest and highest in the world respectively. House price-to-income ratio House price-to-rent ratio   As the charts show, the IMF believes home values...
read more