Industry Trends
Expectations that Canada's central bank will boost interest rates later this month for the third time since July surged on Friday as the government reported jobs data significantly above analysts' expectations. Statistics Canada on Friday reported 78,600 new positions in December, smashing analysts' expectations of a modest 1,000 jobs gain. The jobless rate dipped to a 41-year low of 5.7 per cent. "It's a spectacular year in terms of employment," said...
read more
Kathleen Wynne's Liberals will try to hold on to power in race against PCs, New Democrats and Greens Election day in Ontario is June 7, 2018. The parties are already gearing up for the race by assembling their campaign teams, nominating candidates and preparing platforms, although the campaign doesn't officially start until May. Kathleen Wynne will be trying to lead the Liberals to their fifth straight election victory. Her chief rivals will be the Progressive Conservatives, led by...
read more
Amid a gradual climb in the aftermath of the oil downturn several quarters ago, Alberta's economy is finally giving steam to the long-struggling housing markets of Edmonton and Calgary, according to CMHC regional economist Lai Sing Louie. Edmonton has been projected to experience a 10% increase in home sales this year (up to 18,800 transactions), making it the hottest market on the Prairies. Meanwhile, Calgary's residential sales volume was forecast to increase by 6% in 2018. These trends...
read more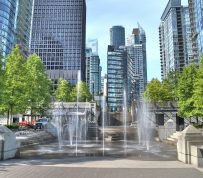 They have been shouldering much of the blame for Vancouver's and Toronto's rapidly escalating housing prices, but foreign buyers, in fact, own less Canadian real estate than originally thought. They do, however, own more expensive abodes. CMHC and Statistics Canada just released numbers tracking non-resident ownership dating back to 2014. Beginning with the Greater Vancouver Area, 4.8% of residential properties are owned by non-residents, however, that number increases in Vancouver proper,...
read more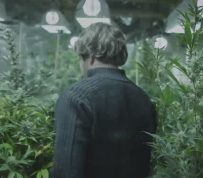 Cannabis investors had to be marathon runners to keep up with an onslaught of news in the sector this year. Developments in the last six weeks alone has been enough to leave Bay Street breathless. On the medical side, two big suppliers announced deals with Shoppers Drug Mart. Another large-cap launched a hostile half-a-billion-dollar bid for the oldest supplier in the country. On the recreational side, the Liberal government announced that 75 percent of marijuana taxes would be given to...
read more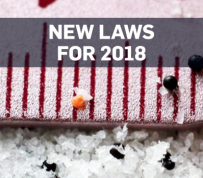 A number of laws and regulations are coming into effect on Jan. 1 or later in 2018 across Canada, including marijuana legalization nationwide and higher minimum wages in Ontario and Alberta. Here are the highlights you need to know: The federal Liberals have set July, 2018 as the deadline to legalize recreational marijuana. Sales of pot will be restricted to people 18 and older, although provinces will be able to set their own minimum age requirements. Provinces are also tasked with figuring...
read more
LAWPRO is monitoring the impact of changes to the Residential Tenancies Act, 2006 introduced in April. Lawyers who represent landlords and the purchasers of rental properties will have significant responsibility for communicating the changes to their clients and for supporting compliance. The article below, prepared for us by Joe Hoffer of Cohen Highley LLP, provides a useful overview of the amendments. We will provide additional coverage, as warranted, (and including with respect to the new...
read more
Ontario's vacancy rate is at the lowest level in 17 years, and there's no relief for us on the horizon. It's official. Ontario's vacancy rate is at its lowest level in 17 years, and there's no relief on the horizon. The most recent report by Canada Mortgage and Housing Corporation (CMHC) painted a grim picture of the province's rental market, revealing that Ontario's purpose-built vacancy rate dropped from 2.1 per cent to 1.6 per cent in the last year....
read more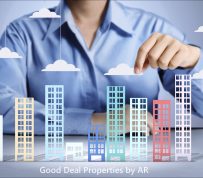 Canadian commercial-property investment is on track to break last year's record, according to CBRE Group Inc., driven by demand for a haven from global instability and a quest for yield. CBRE forecasts transactions topping C$40 billion (US$31 billion) for 2017, up at least 15 percent from last year's record of C$34.7 billion, the real estate services firm said in a statement. Transactions for the fourth quarter haven't been accounted for yet, but investments for this year through September...
read more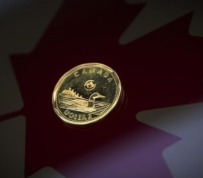 If you're down on the Canadian economy heading into 2018, there is no shortage of challenges to feed your concern: NAFTA talks, housing market stress and record debt loads, to list just a few. Still, the biggest risk could be "uncertainty." "There are plenty of risks heading into 2018, both foreign (NAFTA-related) or domestic (housing and debt), but it's worth considering that uncertainty in-and-of-itself could be a major 2018 headwind to growth," Frances Donald, senior economist at Manulife...
read more