Housing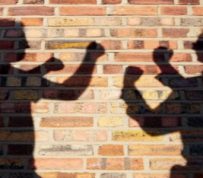 This is a problem that festers in too many rental properties. Every time the phone rings the landlord is afraid it's another complaint from a tenant about "that one."  It festers because landlords don't deal with tenant situations as they arise, but let them fester until they are intolerable or the landlord has simply has a bad day and says, "Enough!"  The result will often result in the landlord gnashing teeth and vowing vengeance, but will make the recalcitrant tenant gleeful. Here's what...
read more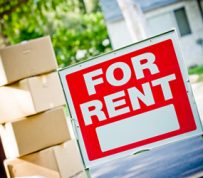 Now that we are knee-deep in Winter, it may not seem like the right time to be thinking of Spring. However, it is the perfect time. Just like most flowers, the rental market blooms in the Spring, bringing with it heightened sales calls, unit showings and turn-over. If you've been in the property management business for a while, you know that the best way to save on costs is through tenant retention. We've compiled a series of articles to help you prepare and excel this coming season!   Survey:...
read more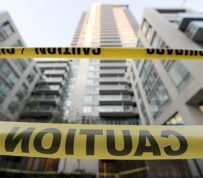 Report warns of excess supply of rental units in Toronto and Vancouver Canada's rental market is on a downward slope but is not headed for a crash, a new report concludes. The demand for rental units peaked nationally in 2012, according to an analysis that will be released Thursday by Canadian Imperial Bank of Commerce economist Benjamin Tal. Toronto hit its pinnacle in 2012, while Vancouver did so last year. The large number of condos that are still being built in both of those cities will...
read more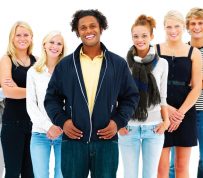 Attracting a Millennial Tenant Base to Your Property Fast-moving,tech-savvy and discerning in style, members of the Millennial generation—or those born between 1980 and 2001—take plenty of time to assess their needs and wants before deciding on a living space. Whether they are coming from university lecture halls or settling into a burgeoning career, many 20- and 30-somethings crave a comfortable brand of communal living that accommodates their social lifestyle. That sociability is one reason...
read more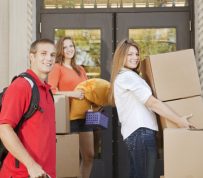 Wouldn't it be great if landlords could use a crystal ball to determine which applicants would make the best tenants?  It would certainly make a property manager's job easier!  Wrong choices can often lead to problems down the road and affect the landlord's bottom line negatively. Now more than ever, landlords need to utilize effective marketing tools and pre-screening methods, rather than a crystal ball.  Often, it's just easier to resort back to the same demographic of tenants they have...
read more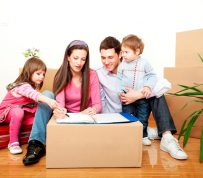 Dealing with rent increases isn't always easy. In order to have a happy tenant, the landlord and tenant must communicate well. Unfortunately, there comes a time when all landlords will need to increase the rent. For some it is keeping up with the market value or for others it is to offset the price of costly repairs. Here are some examples from FRPO on how to effectively communicate the annual rental increase to tenants. Click here to download the PDF form.     Rental Housing Costs are...
read more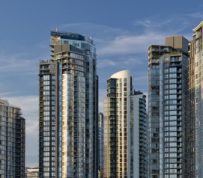 Prairies On Fire As Toronto Lags Some of Canada's major metro areas have seen soaring rental prices over the past decade, but which cities those are could surprise you. Canada's largest and most expensive rental markets saw some of the weakest rental rate growth over the past decade, while the biggest jumps took place on the booming prairies and even in Atlantic Canada, says BuzzBuzzHome in an analysis of data from the Canada Mortgage and Housing Corp. Regina saw the largest rental price hikes...
read more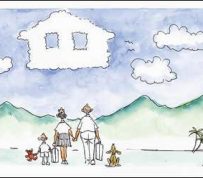 It's up to government to unlock the door to affordable housing  I was fortunate to attend the recent National Multi-Housing Council's (NMHC) annual Apartment Strategies Conference in Boca Raton, Florida.  Fortunate, not just to get break from Toronto's minus-20 temperatures, but to also get a glimpse of the future for housing in Ontario. One of the highlights was a presentation by NMHC President Doug Bibby, where he highlighted a barrage of major trends for rental housing in the U.S....
read more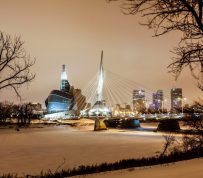 Across Canada, housing prices slowed down in 2013, but in Manitoba, there are no signs of the housing crunch abating. Last month, the average house price in Winnipeg surpassed $300,000 for the first time ever, according to new data from the Canadian Real Estate Association. Good news if you are looking to sell, but tougher if you are just getting into the housing market. However, it is not just home buyers who should be concerned about this news. Because the housing system is interconnected,...
read more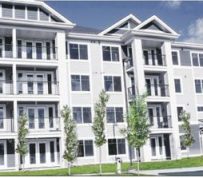 The rental apartment vacancy rate in Calgary was 1% in October 2013, down from 1.3% a year earlier, says Canada Mortgage and Housing Corp. (CMHC). "A record level of net migration has continued to support rental demand in Calgary, thus putting downward pressure on the vacancy rate," said Richard Cho, CMHC's senior market analyst for Calgary. "A modest decline in the supply of rental units also contributed to the reduction in vacancies." According to CMHC, the number of rental-specific...
read more