Housing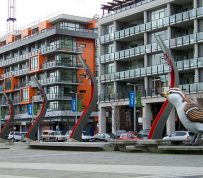 Sports team owners often buy land near their teams' home arena, so the Aquilini Group's decision to buy 67 Olympic Village condos for $91 million fits a pattern. But sports business experts feel the Vancouver Canucks owners' move to snap up the False Creek residences — not far from the team's Rogers Arena home base — is more of a quick real estate play than a long term business plan to boost revenues. Los Angeles Kings owner AEG invested heavily in land near the club's Staples Center home rink...
read more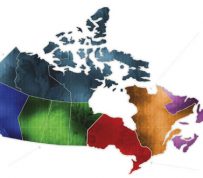 Applying the same rules of primary-market investing won't work here. These assets require a down-in-the-weeds approach to obtain the best value. There are robust opportunities to be had by investing in multifamily assets located in secondary and tertiary markets. Yet, in order to realize the attractive risk-adjusted yields many anticipate achieving in these markets, it's imperative to vet these opportunities differently from primary markets. If underwritten correctly, these alternative markets...
read more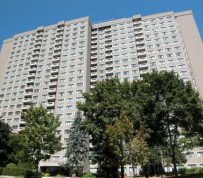 The real estate investment trust sector has a new play for investors looking for exposure to the residential market in Canada and the United States. Investors jumped aboard Morguard North American Residential REIT after Neil Downey, an analyst at RBC Capital Markets, put an "outperform" rating on its units with a 12-month target price of $11.50. "With steady-to-improving fundamentals, solid liquidity, and a well-covered, tax-advantaged distribution (6.2% cash yield on a low-70% payout ratio),...
read more
The Canadian real estate market's ups and downs have attracted plenty of local and international speculation over whether there's a housing bubble. To better make sense of the last roller coaster-like five years, BuzzBuzzHome.com put together a timeline of all the bubble trouble. Find out more about the players who are calling for the big pop or the quiet cool down, as well as some of the market milestones, big changes and the things that never seem to change…like the Bank of Canada's interest...
read more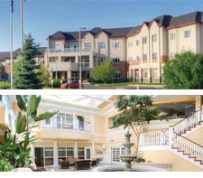 The biggest difference between the Canadian-traded REIT and most of its competitors is the age of the facilities in its portfolio: HealthLease wants to own only relatively new and modern seniors' buildings and boasts of having "one of the youngest and highest-quality portfolios of seniors housing and care facilities" on the continent. Health Lease REIT"I don't think anyone has a portfolio nearly as young as ours," said Scott White, the REIT's executive vice-president of finance. "The average...
read more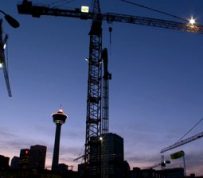 New construction up 212% from a year ago An exceptionally strong month for new multi-family construction pushed overall housing starts in the Calgary region up by 87 per cent in March compared with last year. Canada Mortgage and Housing Corp. reported Tuesday that total starts in the Calgary census metropolitan area rose to 1,667 units during the month from 890 in March 2013. The multi-family sector saw starts rise by a whopping 212 per cent to 1,217 units from 390 a year ago but the...
read more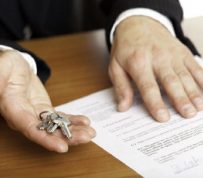 A recent decision of the Ontario Superior Court provides important lessons about lease negotiations between landlords and tenants in Ontario. The ruling in Corvers vs Bumbia allows tenants to offer a landlord rent up front. Here's what happened: Alison Corvers agreed to rent a home from Tanveer Bumbia in Mississauga from May 1, 2013 to April 30, 2014 for $7,500 per month. Bumbia initially refused Corvers' rental application because Corvers was from the UK, was here on a visitor's visa and was...
read more
It's election year for mayors and city councillors across Ontario. Which means you'll hear municipal candidates campaign for "lower rent", "affordable housing" and "protecting tenants". This is what you won't hear: City councillors actually cause higher rents for tenants.  City councils impose the highest, most regressive tax rates in Canada on the lowest income residents. City councillors charge tenants two to three times more in property tax than homeowners. Usually they get away with it. ...
read more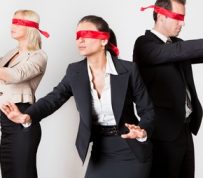 As Deputy Chief Economist at CIBC World Markets, Benjamin Tal was recently described as one of Canada's leading experts on the real estate market by the International Monetary Fund. Benjamin will return to the CFAA Conference in 2014 to provide an update of the likely economic impacts on Canada's rental housing markets in 2014 and 2015. He will address what is happening in the world, the U.S and the Canadian economies, and the impact those forces will have on employment, interest rates, labour...
read more
Barbara Yaffe: Rising cost of Vancouver houses means it may be worthwhile to rent Renting a place may be the last, best real estate bargain in Vancouver, and a majority of the city's residents are taking full advantage. With unaffordable house prices in the region getting all the attention, it's easy to forget that 52 per cent of Vancouverites rent. This is in contrast to national averages showing only 30 per cent of Canadians rent while nearly 70 per cent are homeowners. Only in Montreal —...
read more