Housing
Lured by the tightest United States rental market in six years, Canadian real estate investment trusts (REITs) are charging into what is seen as bargain-priced rental apartment market south of the border. In May, Vancouver-based Pure Multi-Family REIT (TSX-V:RUF.U) snapped up a Houston, Texas resort-style apartment complex with 352 units at price of US$43.8 million, or about $124,000 per suite. In the last two years Pure has bought a total of 3,966 U.S. apartments in Texas and Arizona and is...
read more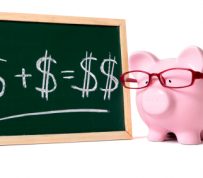 When renewal season rolls around, how are you enticing your residents to stay in your units for another year? Incentivizing tenants to renew their lease while staying within your budget can be a tricky balancing act. By providing residents with perks they actually want, you'll save the time and money needed to turn over a unit. Here are some renewal incentive ideas you can try to stay within your budget and make your tenants happy. Cash is the best renewal incentive Even if you aren't able to...
read more
Renters might not like it much, but a provincially mandated increase in rent-controlled Ontario is likely to be greeted with open arms by landlords and a couple of real estate investment trusts, even though the hike is weak by historical standards. After only allowing an increase of 0.8% in 2014, near an all-time low, the Ontario Ministry of Municipal and Housing Affairs will double that to 1.8% in 2015. Despite the increase, Mario Saric, a real estate analyst at Scotiabank, said the announced...
read more
Tenants in Ontario are enjoying greater choice in apartment availability, as CMHC's spring 2014 rental market survey pointed to vacancy rates increasing to 2.8% from 2.6% one year ago. Ontario's availability rate, which includes vacant units plus rental units where existing tenants are moving and a new tenant has not signed a lease, also increased from 4.5% to 4.9% year-over-year. Some major cities are seeing very high levels of apartment availability, such as in London (7.7% availability) and...
read more
Based on all available consumer price index (CPI) data from Statistics Canada, the rent increase guideline for 2015 will be 1.6%. This 2015 rent guideline was officially confirmed today by the Ontario Ministry of Municipal Affairs & Housing.  . The rent guideline is calculated using the average annual increases in CPI for each month from June to May. The data used to calculate the 2015 rent guideline is listed below. The Ontario government passed legislation on June 13, 2012 to amend the...
read more
Canadian developer Ian Gillespie was in full spate as he described his vision for Vancouver as an Asia-Pacific hub, attracting the best and brightest to what is routinely ranked as one of the world's most liveable cities. It is a vision that underpins his latest project: Vancouver House, a futuristic-looking high-rise that Gillespie predicted would become a landmark for the city when completed in 2018. The luxury residential tower is being marketed around the world, including Beijing,...
read more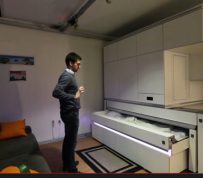 MIT Media Lab's CityHome is essentially an entire apartment packed into a magical, transforming box that's controlled by touch and motion sensors. Pull your arm back, and a bed or dining table appears. Wave your hand, and the lights dim and blinds close. Gently touch the counter, and the entire unit moves backwards or forwards, revealing (or concealing) a bathroom. Like the eight-room, 420-square-foot apartment in New York, the idea is to pack as many living areas into as small a space as...
read more
The Canadian housing market, like a number of others in developed nations, is overvalued and a threat to the global economy, says the International Monetary Fund (IMF). In a report released Wednesday, the IMF singled out Canada for its staggering house price-to-income and house price-to-rent ratios, which, according to the fund, are the second highest and highest in the world respectively. House price-to-income ratio House price-to-rent ratio   As the charts show, the IMF believes home values...
read more
CALGARY – The tight rental market in Alberta's urban centres has eased this year but the overall vacancy rate still remains low.   The Spring Rental Market survey, released by Canada Mortgage and Housing Corp. on Wednesday, said the rental apartment vacancy rate was 1.8 per cent in April compared with 1.5 per cent in April 2013.   "Rising demand in recent years has encouraged new rental construction in Alberta, which has added to the supply of rental apartments. These...
read more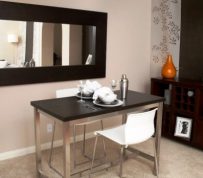 Do you think you could live in a 15-by-15-foot micro apartment with minimal furniture, all of which is multi-functional? Not many could handle dealing with such as a cramped space, or having to constantly put away their bed. However, millions of people will sign themselves into micro apartments for reasons you may or may not understand. Here are some drivers of this trend and why it's gaining strength: Affordability of Mirco Apartments Money is a hot commodity, always has been and always will...
read more