Housing
In a nostalgic look at over 30 years of Toronto's History, Derek Flack (Blog.to) brings us a compilation of images to illustrate the evolution of a great Canadian City. We've compiled a reel of the top 25 images per decade to provide a look back at the city's urban landscape and showcase its considerable growth over the years. THE 60'S In the later half of the 1960s, Toronto became a modern city. Yes, we managed to build a single-line subway a decade before, but it was the arrival...
read more
When Nicole Stewart imagines the future of Toronto, she likes to think small — really small. The policy development officer in the City of Toronto's Affordable Housing Office wants to see "tiny homes" built in backyards and laneways across the city. The teensy-tiny abodes could be between 100 and 800 square feet, made from recycled materials and energy-efficient. "The possibilities are endless in terms of what you could make. But they're much more affordable than what the market is currently...
read more
PART ONE Can You Talk The Talk? This article is the first of a three part series to demonstrate how putting efficient property management systems in place can increase your success in procuring new owner accounts. Recently, I received an email from a property manager asking if I had any scripts for owner presentations. They had difficulty expressing the reasons why the property owner should sign up for their services. I gave this considerable thought because many managers do not know how to...
read more
Economic growth in North America was unimpressive in 2013, and indeed over the past few years. The just-released gross domestic product (GDP) numbers for the 2013 fourth quarter gave the false impression that Canada (up 2.9 per cent annualized) is now outperforming the United States (up 2.4 per cent). This is a blip, and it won't last. The Conference Board of Canada expects the Canadian economy to grow by 2.3 per cent in 2014 – up from a mediocre 1.7 per cent in 2013, but nearly a full...
read more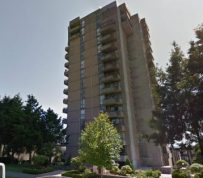 Talk about solid investments: two concrete apartment buildings have been sold in North Vancouver. A 15-storey, 88-suite high-rise in the Lower Lonsdale neighbourhood marks the first high-rise, purpose-built apartment building sold in 23 years in North Vancouver (151 East Keith Road, shown in the picture). An 18-suite low-rise, in Vancouver's tony Kerrisdale area, has also been purchased by a developer as part of a land assembly. Both transactions were reported in the most recent edition of The...
read more
At a vacant Vancouver jail in the Downtown Eastside, prisoners' cells are being torn out and replaced with 96 brand-new social housing units. What once was a place of incarceration will now become a space where vulnerable citizens can feel the freedom of a safe, comfortable home, while accessing social services. The $13-million project to turn the vacant remand centre at 211 Gore Street is a collaboration between BC Housing, the City of Vancouver, non-profits The Bloom Group and BladeRunners,...
read more
The mayors from Canada's largest cities gathered in Ottawa last month to call on the federal government to pony up more cash for housing and infrastructure funding, while raising concerns about the decision by Canada Post to end urban home mail delivery. Here are some of the highlights from the The New Building Canada Plan which provides $53 billion for provincial, territorial and municipal infrastructure.     New infrastructure fund includes $1B for small communities Smaller communities...
read more
PWC and the Urban Land Institute recently launched a publication titled Emerging Trends in Real Estate 2014®. We have highlighted some the top trends and industry reports for the real estate market with an onus on data pertaining to the multi-residential sector. Top Trends for 2014 Cap Rates on the Rise Survey respondents agree that capitalization rates will stabilize or rise in 2014 depending on specific assets. To some extent, this will be a function of higher borrowing rates. "We have seen...
read more
Edward Sonshine, chief executive officer of RioCan Real Estate Investment Trust, says he's known as Darth Vader in the downtown Toronto neighbourhood where he battled to put up a Wal-Mart Stores Inc. outlet. RioCan, Canada's largest REIT, wants to locate chain stores where people are moving — into the center of North America's largest cities. Sonshine plans to build rental apartments on top of his retail empire to capitalize on growing populations in places like Toronto, Calgary and Austin,...
read more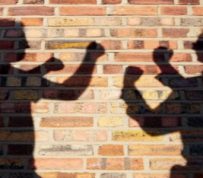 This is a problem that festers in too many rental properties. Every time the phone rings the landlord is afraid it's another complaint from a tenant about "that one."  It festers because landlords don't deal with tenant situations as they arise, but let them fester until they are intolerable or the landlord has simply has a bad day and says, "Enough!"  The result will often result in the landlord gnashing teeth and vowing vengeance, but will make the recalcitrant tenant gleeful. Here's what...
read more