Housing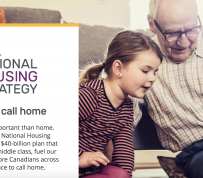 The Canadian Federation of Apartment Associations (CFAA) applauds the federal government's plan to improve support for low-income renters in the National Housing Strategy (NHS). In particular, CFAA applauds the plan to create a new portable housing benefit for some low-income renters in the private rental housing market, which is to be called the Canada Housing Benefit. CFAA commends the federal government for adding a portable housing benefit as a necessary pillar in its policy to reduce...
read more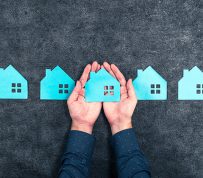 The Canada Mortgage and Housing Corporation, in collaboration with Statistics Canada, is releasing today the core housing need figures from the 2016 Census. Data indicate that the proportion of Canadian households in housing need has remained stable since 2006. In 2016, the rate of core housing need in Canada stood at 12.7%, representing 1.7M households. Statistics Canada's data tables on core housing need Core housing need is the indicator used in Canada1 to identify households not living in,...
read more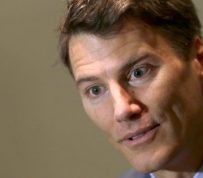 Vancouver has banned owners of basement suites and laneway houses from listing them on Airbnb after a heated debate in which some city councillors warned that homeowners would not be able to pay their mortgages without the extra income. City council approved new regulations in a 7-4 vote Tuesday for vacation websites such as Airbnb and Expedia. The rules prohibit hosts from listing homes that are not their principal residence, including any secondary suites on their property. Mayor Gregor...
read more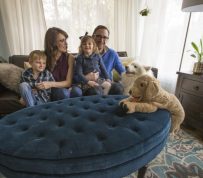 Distance to the job is the top factor in where Toronto's talented young workers choose to live. When it comes to choosing where they live, it's all about the journey to work for the Toronto region's young professionals. They ranked commute times ahead of proximity to other amenities and even above the cost of living when it comes to deciding where they will buy or rent a home. Seventy-six per cent of respondents to a survey for the Toronto Region Board of Trade said their...
read more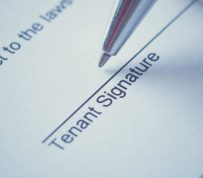 If you're interested in buying a property, but it has a tenant, make sure to extend the closing date because the required notice days in Ontario have now doubled in length. In the past, only 30 days written notice was required to terminate a tenancy. Now it's 60. Another glitch: the date the tenancy ends must coincide with the end of term or rent period. This could result in a full year passing before your client can move in. For example, if the tenant's lease ends Dec. 1, 2018, your...
read more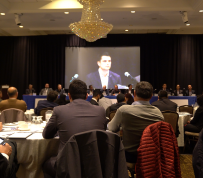 On Monday November 6th 2017 our industry was witness to the highly successful, informative, new and innovative show that brought LCD's, Owners and trades together for a true insight on how to take advantage of industry incentive programs. RHB Magazine was the media sponsor of Energy Programs and Incentives Conference (EPIC) 2017, which showcases active energy programs within the City of Toronto, in addition to rebates and incentives that help building owners and managers, as well as engineers...
read more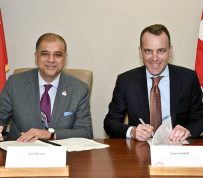 At Canada Mortgage and Housing Corporation (CMHC), we see ourselves as Canada's authority on housing. If we don't have the answers or expertise in-house, we can tell you who does. That's part of being a trusted source of information on housing. Being an authority means that we continuously work to maintain the data, tools and partnerships we need to have a complete picture of Canada's housing markets. It also means that we need to identify the data gaps that stand in the way of bringing that...
read more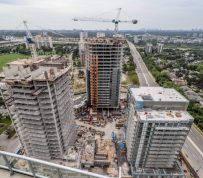 Toronto is seriously lacking in purpose-built rental, according to Scotiabank Senior Economist Adrienne Warren. "For a large cohort of millennials establishing their own households, renting may be the only option if they choose to reside in Canada's highest-cost urban centres," writes Warren in a recent note. "In Toronto, the vacancy rate for purpose-built rentals fell to 1.4 per cent last year, the lowest level in 15 years." The number of Canadian households choosing to rent has risen by...
read more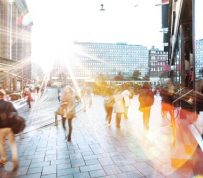 This week's census data revealed Canadians' changing living habits – and the trickle-down effect that's affecting the rental market and its existing stock in Toronto. Only 50.2% of Millenials own their own homes, compared with 56% of boomers who owned when they were that age, according to the Census. However, Phil Soper, president and CEO of Royal LePage referred CREW to a summer study the organization commissioned on peak Millenials (aged 25 to 30) that found 87% believed homeownership was a...
read more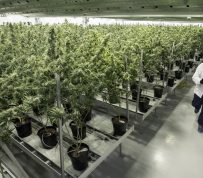 Enforcing Canada's new legalized marijuana comes with a high price tag. The federal government will spend C$546 million ($426 million) over the next five years to implement its new cannabis laws, according to the latest budget forecast. Agencies such as Heath Canada and the Royal Canadian Mounted Police will receive a portion of the funds to license, inspect and enforce the new rules. A "cost recovery scheme" will also be implemented to reduce the overall spending on the initiative, according...
read more