Housing
DBRS has compared several housing bubbles dating back to the late '80s with Canada's rapid growth in home prices and credit in recent years. The credit-rating agency's findings suggest that even if Canada's housing market is in a bubble, far bigger ones have existed before in terms of those two metrics. For example, the runups in Canadian home prices and household borrowing since 2012 are less rapid than in every historic example DBRS examined but one: the pre-recession US housing boom....
read more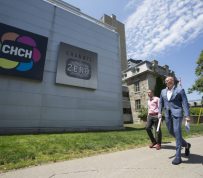 Earlier this week, Lamb Development Corp. announced Television City, a $300-million residential/retail development to be built in Hamilton, ON. Billed as a "large scale world-class" project, Television City will occupy 44,000 sf of land, making it the largest plan proposed in Hamilton so far. It will play host to around 618 units in total once completed, with 485,424 sf of usable space (474,080 sf for residential use and 11,344 sf of retail space). Condos will be sold through the site sales...
read more
Government officials broke ground on a new affordable housing complex in St. Catharines earlier this week, heralding the commencement of an $11-million development aimed at residents currently on the region's affordable housing waiting list. St. Catharines—which has one of the highest rates of affordable housing need in Niagara, with a waiting period of approximately 12 years for a one-bedroom unit—received the funding from the federal and provincial governments through the Investment in...
read more
Following the Toronto Real Estate Board's latest data dump Thursday, one real estate analyst says we are probably witnessing the housing bubble burst. "This is just the market unwinding and correcting itself," said John Pasalis, president at Realosophy Realty, in an interview with BNN. Pasalis said the data, which revealed a 37.3 per cent year-over-year drop in home sales in the Greater Toronto Area for the month of June, isn't the result of Ontario's 16-point housing plan introduced in April....
read more
Most Ontario residents want to see the province's political parties address home affordability as part of their 2018 election platforms, according to a new poll conducted by Ipsos on behalf of the Ontario Real Estate Association, the Ontario Home Builders' Association and the Fair Rental-housing Providers of Ontario. Eighty-five per cent of those surveyed agree that Ontario political parties should commit to addressing housing affordability. Most (80 per cent) also agree that that they would...
read more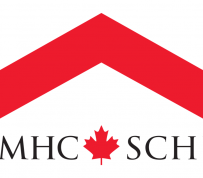 CMHC released a Housing Market Insight report on Rental Ownership Structure in Canada. It is part of an on-going effort to address "data gaps", focussing on the ownership structure of the purpose-built rental market and the extent of foreign ownership within that segment of housing in Canada.  The data upon which the report is based comes from a new set of questions added to CMHC's 2016 Rental Market Survey.  Key highlights include: •             Roughly 90 per cent of purpose-built rental...
read more
Toronto proposes banning people from renting out homes for short stays that are not their primary residences. Toronto's mayor says proposed new rules for the city's short-term rental market, including properties listed on Airbnb, would help strike a balance between the need for such accommodations and the disruptions they can cause to local neighbourhoods. John Tory is defending a report released by the city's Municipal Licensing and Standards department which lays out a number of proposals...
read more
Bank of Canada Governor Stephen Poloz developed a reputation as a bit of a dove in his first couple of years on the job. Yet in hindsight, he could have been more accommodating with monetary policy. Even with two interest rate cuts in 2015, Poloz failed to deliver on the central bank's core mandate to keep inflation at about 2 percent, a target he's consistently undershot. Inflation has averaged 1.5 percent under his tenure. A lack of inflationary pressure usually signals a weaker-than-desired...
read more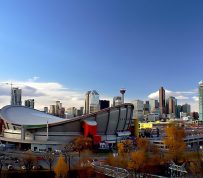 Alberta's economy is set to emerge from its slump this year with momentum in its housing market and a boost in oil production. After two years of recession, Alberta is expected to lead the nation this year with economic growth expected to be 3.7 per cent — the largest gain of all provinces, according to TD Economics' Provincial Economic Forecast published today. However, the province won't stabilize at this rate and is expected to moderate to 2.6 per cent in 2018. It's worth noting that...
read more
The Bank of Canada's efforts to set the stage for a rate increase were set back Friday after data showed inflation pressures continuing to ease. Canada's consumer price index rose 1.3 percent in May from a year ago, the slowest pace this year, down from an annual pace of 1.6 percent in April, Statistics Canada said Friday from Ottawa. Another key gauge of price pressures that excludes gasoline and some other more volatile items fell to the lowest since 1999. The inflation report undermines the...
read more