Housing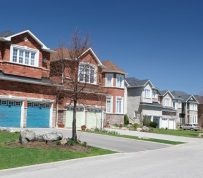 A rental housing project targeted for single parents who need support to secure and maintain housing is underway in Regina, Saskatchewan. Ground-breaking for the project was announced on August18. The project is a four-level apartment building that will be built on land owned by Gabriel Housing. It will consist of six one-bedroom and six two-bedroom units. The Government of Canada, through Canada Mortgage and Housing, and the Province of Saskatchewan, through Saskatchewan Housing, are jointly...
read more
Canadian real estate lender Firm Capital Corp. is helping to finance the country's tallest condominium building. Firm Capital is lending C$135 million ($108 million) toward a first mortgage on The One, an 82-story tower under development in downtown Toronto, according to Chief Executive Officer Eli Dadouch. The company is the mortgage banker for the publicly traded Firm Capital Mortgage Investment Corp. Developer Sam Mizrahi is building the condo tower at the former site of a men's clothing...
read more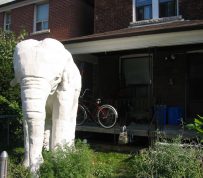 Markets just can't seem to get on the same page as chief executives of Canada's top banks when it comes to the cooling of the nation's hottest housing markets. The TSX financials remain essentially flat on a year-to-date basis in part due to concerns the big five banks will take a hit due to a drop off in activity and prices in Vancouver and Toronto. Canada's banks say the lenders will not only be able to withstand the cooling, but see the slowing as a positive sign for the long-term stability...
read more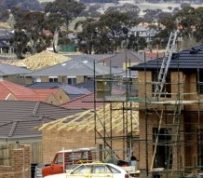 With the petroleum-centric Albertan economy gradually making a comeback, the province's real estate sector is growing more and more tempting for buyers and investors alike—and nowhere is this more evident than the resurgence in the Edmonton and Calgary housing markets, according to industry observers. "For both Edmonton and Calgary, there are great buying opportunities right now, but there's no rush," Real Estate Investment Network (REIN) CEO Patrick Francey told Next Home. "That's the good...
read more
Just over a third of 'peak millennials,' those between the ages of 25-30, already own property but a majority of them are still dreaming of a detached home, according to a new survey released on Thursday. The online survey of 1,000 peak millennials, completed between June 7 and June 14 2017, found 61 per cent of respondents across the country would prefer to buy a detached home, but only 36 per cent believe that they will be able to afford one. "The pent up demand for housing from millennials...
read more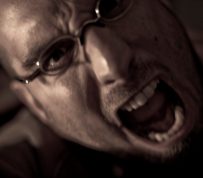 If you have a tenant or condominium unit owner who repeatedly insults, threatens and/or intimidates staff via e-mail or otherwise, you have a legal obligation to bring it to an end. Staff who are the targets of a tenant or unit owner's abuse are workers and the conduct likely falls within the ambit of workplace harassment. The Occupational Health and Safety Act, 1990 ("OHSA") defines workplace harassment as "engaging in a course of vexatious comment or conduct against a...
read more
Many residential landlords and property managers understand that the Residential Tenancies Act, 2006 (he "RTA") is a complete code for the rights and responsibilities of landlords and tenants; what can be forgotten is that the Human Rights Code and the duty to accommodate supersede the provisions of the RTA.  The case of Madkour and Ismail v. Alabi is an important reminder.  In this case, during the final months of a tenancy, the landlord began showing the unit to prospective...
read more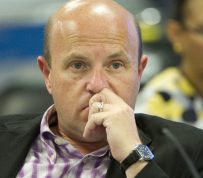 MPP Peter Milczyn is a former Toronto councillor. Mayor John Tory has warned that hundreds of community housing units may because $1.73 billion in repairs are needed. Ontario will not be handing Mayor John Tory a "blank cheque" to deal with a backlog of repairs needed in crumbling Toronto Community Housing units, says the new minister of housing. The province is waiting to see Toronto's plan to reconfigure the agency before any money is forked over, Etobicoke-Lakeshore MPP Peter Milczyn said...
read more
Landlords are boosting rents to try and beat new rent control rules brought in across the province in April Rental rates in Ontario soared just before the province implemented its expanded rent control rules in April, according to a report out Friday. Condominium research firm Urbanation Inc. said the 5.1-per-cent jump in rents from the first quarter to the second quarter was the largest quarterly increase on record and sent the average rent in the Greater Toronto Area condominium market to...
read more
As major Canadian housing markets like Toronto and Vancouver grapple with limited housing supply and worsening affordability, many have speculated that Airbnb may be exacerbating the issue. A new study from McGill University has quantified just how much of an impact the hugely popular short term rental platform is having on the rental housing pool in Canada's three largest cities. The study by McGill's School of Urban Planning found Airbnb was responsible for slashing roughly 14,000 rental...
read more