Finance
As Canada's most widely read apartment magazine and newsreel, RHB is proud to be the official media sponsor for the rental housing industry's most significant event. The Canadian Federation of Apartment Associations (CFAA) two-day Conference and Trade Show and the half-day Building Innovations Bus Tour is once again back in Toronto from June 10 to 12. The seventh annual CFAA Conference and Trade Show is unlike other conferences and trade shows; this conference is focused...
read more
Story by: TAMSIN MCMAHON  |  The Globe and Mail In the wake of a massive condo boom, Ontario is overhauling its outdated rules governing condominium living, giving the province's 1.3 million condo owners new rights to battle boards and unscrupulous property managers. The province plans to compel condo boards to provide more financial disclosure to owners and prospective buyers, require mandatory education for condo directors and create two new condo authorities, one that will license and...
read more
Story by: Barbara Shecter  |  Financial Post In what is perhaps an ironic twist for an investment vehicle long touted for its unique structure, Canada's biggest REIT is preparing to act more like a corporation. RioCan Real Real Estate Investment Trust plans to give never-before-granted rights and remedies to unit holders to achieve a kind of parity with the investor protection guarantees that are automatically provided to corporate shareholders under the Canada Business Corporation Act. The...
read more
Story by: Monika Warzecha  |  BuzzBuzzHome The Federation of Canadian Municipalities has sounded the alarm on prohibitively expensive rental markets in major metros across the country. One in five renters pays more than 50 per cent of their income on housing according to the 2011 National Household Survey, just one of many eyebrow-raising stats quoted in the report. Looking at the 2014 rental survey from the Canada Mortgage and Housing Corporation (CMHC), the report's autors found that 18 of...
read more
Story by: Katia Dmitrieva and Jeremy van Loon, Bloomberg News Canada's reputation as a safe country to live and bank is luring buyers from abroad and driving the housing boom in Toronto. The city of 2.8 million attracts about a quarter of the 250,000 immigrants who arrive in the nation each year. That's helping drive demand for new housing, including condos and rental properties, property Developer Sam Mizrahi, said at the Bloomberg Economic Series Canada summit in Toronto, "Immigration keeps...
read more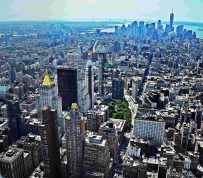 Story by: BuzzBuzzHome New York City now has more multi-family units under construction than any city in North America, bringing Toronto's reign over urban construction to an end. According to BuzzBuzzHome's most recent development numbers, New York City outpaces Toronto by 701 residential suites, with 38,815 multifamily units under construction compared to Toronto's 38,114 units. Although the gap between the two cities may not seem substantial, it indicates that in the midst of Toronto's...
read more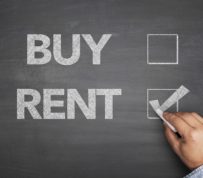 Story by:  Lindsay Smith Homeownership is on the decline, especially among the younger set, but it's not for the reasons you may think. A recent Rent.com survey of 1,000 renters between the ages of 18 and 34 found that the vast majority of them (nearly eight out of 10) don't plan on trading their apartments for homes anytime soon. And despite the fact that 85% of them hadn't heard of or simply didn't care about the housing market crash that happened in 2007, it's not the fear of another...
read more
Story by: Pamela Heaven  |  Financial Post Canada's housing market is no longer a tale of two cities, says BMO chief economist Douglas Porter. Fresh data showed today that Canadian home sales rose 2.3% in April, the third monthly gain in a row, and a 10% jump from the year before. What is really remarkable, Porter says, is the buoyant figures show there is a lot more to the housing market's resilience than just those two real estate power houses Toronto and Vancouver. Only four of Canada's top...
read more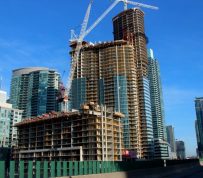 Story by: Tamsin McMahon, Real Estate Reporter | The Globe and Mail  Ontario's condo boom could prove to be a risk to the country's economy, Fitch Ratings warns in a new report today. The New York-based ratings agency said it considers home prices in Ontario to be 25 per cent too high, slightly above its estimate for Canada's housing market as a whole, which it warned last year was around 20 per cent overvalued. There are more than 80,000 condo units under construction across Ontario, most of...
read more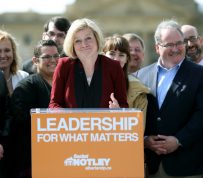 Story by: Garry Marr  |  Financial Post Alberta's free market for setting apartment rents might come to an end, something landlords in the province say they would strongly oppose. New Democrat Premier-elect Rachel Notley is on record saying she favours some kind of rent controls in the province that has only had a brief, temporary history of constraining landlords. A story in October, 2014 in the Calgary Herald, before the election was called, quoted Notley condemning former premier Jim...
read more