Finance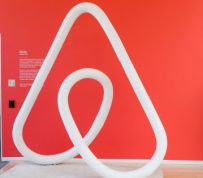 Most of the city's downtown Airbnbs only accept short-term rentals. Toronto city council has approved regulations for short-term rentals in the city that would apply to such services as Airbnb. The rules allow the rental of a principal residence only and homeowners won't be allowed to list secondary suites, such as a basement apartment, for short-term rental. Entire home rentals will be capped at 180 days a year. The city will create a registry of short-term rental landlords who...
read more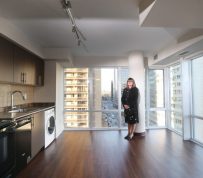 There are other business complications in developing rentals that would loosen the vacancy squeeze. If developers were allowed to add 10 floors to every building proposal this year, there would be thousands of new rental units on the market in a short time, says Joseph Feldman, director of development for Camrost Felcorp. "Ten storeys — that takes an extra 10 weeks on the construction cycle. A new 10-storey building takes a couple of years," he said. "By just allowing a couple more floors, the...
read more
Canadian real estate developers are on a tear, starting construction on a record number of multiple-unit projects. A November surge in everything from semi-detached homes to condos has brought the number of housing starts over the past 12 months to the highest on record in data going back to 1959, according to figures released Friday by the Canada Mortgage and Housing Corp. The jump surprised policy makers and analysts particularly given the softening that has taken place in the Toronto resale...
read more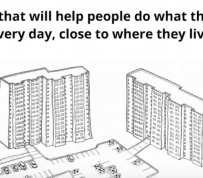 Sabina Ali has seen what can happen when high-rise communities are transformed into community hubs. As chair of the Thorncliffe Park Women's Committee, she helped revitalize the tower-heavy East York neighbourhood's local park and playground from a sub-par gathering space into a hot spot with new swings, a splash pad, and a tandoor oven. But doing so, Ali said, meant navigating city hall — a tricky process. Now, she's among the many Toronto residents hoping a new zoning...
read more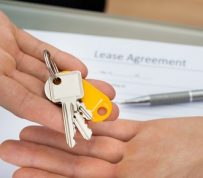 Renters in Canada's two largest markets will still be fighting over scraps next year. The CMHC Rental Market Report on the country's rental markets revealed Ontario and British Columbia have dangerously low vacancy rates, and that's being exacerbated by low turnover, which itself is largely a consequence of unaffordability. The vacancy rate in Ontario decreased to 1.6% in autumn of this year from 2.1% during the same period last year, and the average rent is now $1,140, up 3.8%. However, the...
read more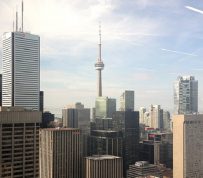 Ontario is encouraging developers to build purpose-built rental housing by offering millions in rebates. The province is offering rebates for development charges on new, purpose built rental housing, it announced Wednesday. "We believe everyone deserves a place they can call home. Building more rental housing not only helps individuals and families find places to live, it creates strong, vibrant communities," Peter Milczyn, Minister of Housing and Minister Responsible for the Poverty Reduction...
read more
Canada's economy is showing unexpected resiliency as the year ends with the strongest job market in a decade offsetting slumping exports. A sharp rise in new positions cut the jobless rate to 5.9 percent in November, Statistics Canada said Friday, one of the lowest readings ever in the past four decades and the first time the rate has fallen below 6 percent since 2008. Employers added 79,500 workers during the month, bringing gains over the past 12 months to nearly 400,000. Increased...
read more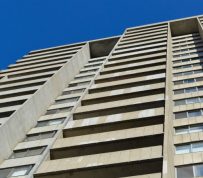 National Vacancy rate decreases to 3.0% According to CMHC, the average rental vacancy rate in major centres across Canada decreased from 3.4% in October 2016 to 3.0% in October 2017. Vacancy rates remain low in Ontario and BC, and elevated in Alberta and Saskatchewan. CFAA President, John Dickie, says, "Despite low vacancy rates in Ontario and BC, the turnover and availability rates show that there is adequate access to rental housing in some form in almost all centres." New rental supply in...
read more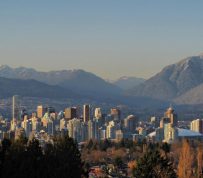 BC is poised to lead the nation in economic growth next year, despite an anticipated pullback in the province's housing sector, says the Conference Board of Canada. In 2018, BC is expected to experience real GDP growth of 2.7 per cent, down from the 3.2 per cent growth level predicted for this year, according to the organization's Autumn 2017 Provincial outlook, published today. "We have economic growth slowing in British Columbia but it's still going to be quite strong relative to what we...
read more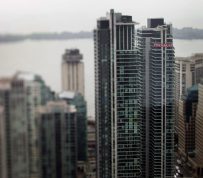 Rent controls and stabilization are supposed to improve the lives of renters. They seldom do. Still, from New York to Toronto, such restrictions are politicians' favoured response to housing shortages and affordability concerns. The Ontario Liberals followed that mantra in April when they restricted the annual rent increases for existing tenants to a maximum of 2.5 per cent. Ontario Premier Kathleen Wynne claimed such measures were needed to cool rents and house prices. Six months later, the...
read more