Finance
Royal Bank says housing affordability in Canada hit the worst level since 1990 in the second quarter of this year. In a new report Friday, RBC Economics says its national housing affordability measure deteriorated for the eighth straight quarter. The Toronto area was the hardest hit, where RBC says affordability declined the most and hit the lowest level ever measured in the city. RBC says the Ontario government's actions in April to cool down the housing market did not have an immediate...
read more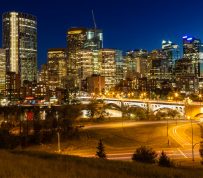 The transition to a low carbon economy could take many paths. Hydrocarbon fuels have been part of our lives for decades, taking civilization from an economy built around wood and coal to one far more affordable and and efficient, with an increased quality of life. While oil and gas will continue as part of Canada's energy mix for some time to come, the transition to a lower carbon future is inevitable. Four energy futurists share their visions on what that transition could look like. David...
read more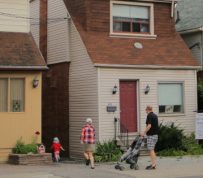 Ensuring adequate shelter. Safeguarding homeowners' value. Protecting the environment. I do not envy politicians. It seems like every decision our elected officials make, thousands of people immediately attack their keyboard, criticizing everything about it. Even when a politician's choice is heavily supported, the vocal minority shouts from the rooftop that this politician doesn't care, doesn't understand, or is willfully ignorant of the needs of a certain subsection...
read more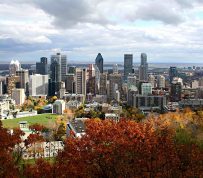 A city of multiplexes — which continue to yield high returns for investors — Montreal's burgeoning condo market is also attracting international attention. In particular, the southwest neighbourhoods of Griffintown and neighbouring St. Henri, the latter of which has rehabilitated its rough and tumble image through gentrification, are the surest bets, according to Fred Serrecchia, Partner, Broker of Record and Head of Real Estate at Montreal-based NestReady. "Things are changing quite rapidly,"...
read more
After not raising rates for almost seven years, the Bank of Canada surprised many by increasing its benchmark interest rate this month by another +0.25 to 1.0%. This new interest rate increase is the second 0.25 basis-point increase since July, and it is also now widely expected that another +0.25 is to be expected in October. With Canada's Housing and Rental Markets already having been a hot news topic for Canadians over the past decade with housing prices continued rising pricing...
read more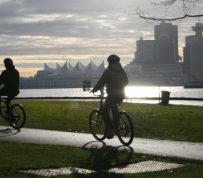 In its annual economic report released last week, the Chartered Professional Accountants of British Columbia (CPABC) predicted a provincial GDP decline from 3.7 per cent in 2016 to 2.9 per cent in 2017, and further down to 2.0 per cent in 2018. Among the leading drivers of this development would be trade and investment uncertainty, along with the recent wildfires. The report quickly added, however, that "the construction industry and other real estate related industries will remain busy" for...
read more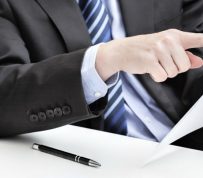 The excitement and stress of negotiations have reached their peak as initial negotiations are concluding for your apartment acquisition. Now the realities of due diligence are rearing their ugly head. Due diligence is an unglamorous but vitally important part of any deal. At face value, it involves the careful review of a mountainous amount of documentation. But if done right it also requires discussions with a diverse array of employees, vendors, lenders, government agents and the current...
read more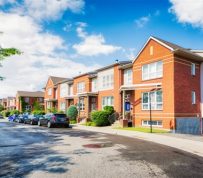 Montreal's hot real estate market continued to sizzle last month with record August sales and rising prices. The Greater Montreal Real Estate Board says booming condo sales drove an eight per cent increase in residential sales across the Montreal region. There were 2,899 sales, with condo transactions surging 19 per cent. Single-family homes that account for more than half of sales rose four per cent. The Island of Montreal led the way with a 12 per cent rise in sales. In an interview with The...
read more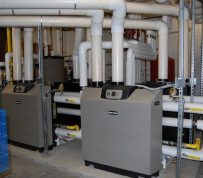 Upgrading to more energy-efficient natural gas equipment is easy and cost effective. Add in incentive programs, and your company can see an accelerated payback on your investment. Here's an example of how Ontario multi-unit residential property managers are able to earn a return on investment and reduce their natural gas bill through incentive programs. The Situation A property management company in Ontario wanted to increase the energy efficiency of three multi-unit residential buildings....
read more
This morning, Mayor John Tory was joined by Ontario's Minister of Housing Peter Milczyn and other municipal and provincial representatives in Toronto's West Don Lands, to announce the initiation of a process to secure a developer for several surplus provincially-owned land sites across the city. The development of the properties with mixed-income residential will include over 2,000 new rental housing units, with a minimum 20% of these units to be below market rents, while the...
read more