Employment
Millennials, or Gen Ys, have been on the minds of apartment industry leaders in recent years. The generation is expected to have a significant impact on the future of rental housing, both as employees and renters. Interestingly, a recent study by PwC reveals that many Millennial employees don't believe that excessive work demands are worth the sacrifices to their personal life. This likely is a polar opposite belief for many more seasoned apartment industry leaders who grew up believing that...
read more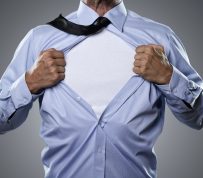 "Call If You Have Any Questions," Not A Foundation For Employee Development This short phrase, seven little words could be the first step to failure for a newly hired or recently promoted individual. As the supervisor, the team leader, it appears that we can be available; "just call," "call anytime, day or night," "I always have my phone with me." Time goes by, critical deadlines are missed or errors continue in work product. The lament develops, "Why don't they call?" Why is this...
read more
Employees need some freedom and resources to do what's right for customers. They need to be able to make fast decisions that have a positive impact on a customer's experience. Too often customers hear, "That is our company policy," "I can't," or "You'll need to speak to a manager." What all these employees are really saying is, "I have to follow the rules and procedures or I will get in trouble." Don't let the rules be the obstacle to great customer experiences. In the book, Hacking Work:...
read more