Development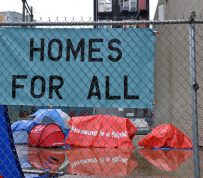 Earlier this week, an advocacy coalition released its latest document detailing a series of proposed measures intended to yield immediate and impactful results in British Columbia, and especially in overheated Vancouver. In its new Affordable Housing Plan, the BC Rental Housing Coalition offered suggestions specifically aimed at "increase rental housing supply, close the affordability gap, and address chronic homelessness in the province." "The 10-year plan uses rental housing data, along with...
read more
TORONTO — Ontario Finance Minister Charles Sousa is giving strong hints that the government's much-anticipated house affordability package will include measures targeting real estate speculators, or as he calls them "property scalpers." In public comments last week, Sousa said speculators are reselling contracts for pre-construction homes multiple times before closing, using assignment clauses. "There are those who go into new developments, buy up a slew of...
read more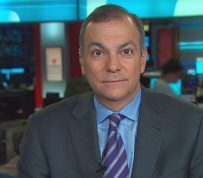 Story by: Garry Marr CIBC deputy chief economist Benjamin Tal is pulling no punches when it comes to renewed calls for rent control in Ontario — saying it will destroy the rebound that is happening in rental construction. In a note out Tuesday, Tal says the damage is already being done as some developers cancel projects or change from rental projects to condominium developments because of a fear the province will change the rules to restrict what apartment owners can charge in rent. Rent...
read more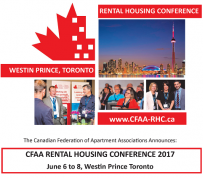 The clock is ticking down to the close of CFAA's second annual Rental Housing Awards Program.  Applications in all categories are due on Monday, May 1, by 12 midnight PDT. The CFAA Rental Housing Awards Program was started in 2016 to create a stage on which to celebrate excellence in rental housing across Canada. The winners are announced at the CFAA Awards Dinner, which takes place annually after the first day of sessions at CFAA Rental Housing Conference. That is to take place this...
read more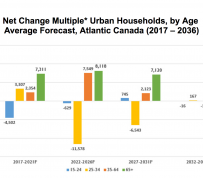 Multi-residential housing completions in Atlantic Canada's urban centres are forecast to decline over the next 20 years. This expected decline for apartments, semi-detached and row housing follows the slowing pace of household formation from the last five years (2012 – 2016). The Future of Multiples in Key Urban Markets of Atlantic Canada explores recent trends in urban population growth to forecast the potential demand for multiples completions over the next 20 years. The report follows a...
read more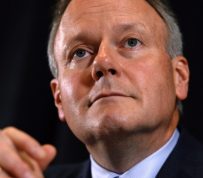 Interest rates might be too blunt a tool to cool the hot housing markets, but leading economists say the Bank of Canada is "certainly not powerless" when it comes to runaway real estate prices. The central bank will weigh in on the health of the economy Wednesday when it delivers a rate decision and its accompanying monetary policy report, which provides a deeper analysis of international and domestic economic conditions. A move in the key rate is not expected, but Governor Stephen Poloz will...
read more
The Conference Board of Canada, a not-for-profit research organization, recently released its outlook for residential construction. That hasn't made many headlines. We'd guess housing starts don't have the same appeal as bubble, correction, or foreign buyers. But the 14-page report, which retails for $925, is packed with numbers demonstrating the massive size of the industry behind the real estate headlines and suggesting where it's headed. "This year will be especially tough, with multi-unit...
read more
A former factory building that closed in 1990 has reopened in 2015 as a new, bright and comfortable 54-unit residence. Managed by Indwell, a local charity, Harvey Woods Lofts provides affordable housing and a measure of independence to low-income residents living with mental illnesses or other disabilities, who require housing with supports. For residents like Dennis, the new housing is helping him to create a better life. "I was homeless, sometimes crashing on people's couches, sometimes on...
read more
As new condo sales in the Greater Toronto Area were breaking records in February, the supply of new low-rise homes fell to an unprecedented level for the region. Bryan Tuckey, the President and CEO of the Building Industry and Land Development Association (BILD), an industry group representing GTA home builders, calls it a "housing supply crisis" and says it's getting worse. Tuckey's comments come as BILD, along with its market data source, Altus Group, published GTA new home sales and price...
read more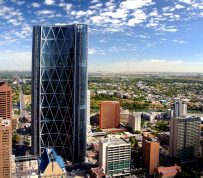 The Canadian Real Estate Association expects Alberta to post the biggest annual increase in home sales of any province this year. The association, which represents about 100,000 real estate professionals and is among Canada's biggest single-industry trade groups, forecasts resale residential activity to jump 5 per cent this year compared to transactions recorded in 2016. That would amount to a projected 54,800 home sales taking place on Albertan soil in 2017, up from last year's total of...
read more