Development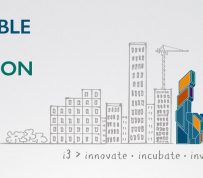 On September 30th, the Honourable Jean-Yves Duclos, Minister of Families, Children and Social Development and the Minister responsible for CMHC, announced that CMHC is now ready to accept applications under the Affordable Rental Innovation Fund. The Fund, part of Budget 2016 and administered by CMHC, totals $200M to help create new affordable rental units over 5 years – reducing the number of Canadians living in housing need and the reliance on long-term government subsidies. Funding will be...
read more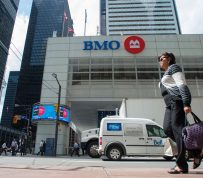 Story by: Gordon Isfeld The federal government is looking for feedback on proposed changes to Canada's mortgage system that would require lenders to take on a "modest portion" of the losses on insured-loans that default. As part of measures announced earlier this month, the Finance Department on Friday began a four-month consultation period for individual Canadians and organizations to submit their views on Ottawa's plans to "modify the distribution of risks" in the housing finance sector "by...
read more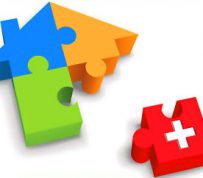 The GTA West Housing and Health Study began in 2008 to explore the evidence of the connection between affordable housing and health. Running until March 2019, it will examine whether first time recipients of rent-geared-to-income (RGI) housing experience any changes in: Mental health General health Other known determinants of health(social support, sense of community, health behaviours, income and education) This Research Highlight is a snapshot of the socio-demographic, health, social support...
read more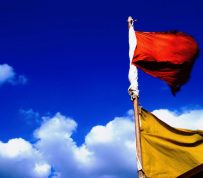 Story by: Josh Sherman  |  BuzzBuzzHome This hasn't happened before. Canada's national housing agency is poised to issue its first ever "red warning" for the country's housing market as a whole, the Globe and Mail reports. The red warning will officially appear in the Canada Mortgage and Housing Corporation's forthcoming Housing Market Assessment – Canada report, due out October 26th. Evan Siddall, CMHC's CEO, says the warning addresses the fact that markets beyond Toronto and Vancouver's...
read more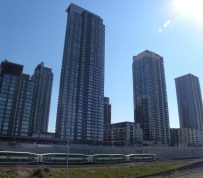 Story by: Josh Sherman  |  BuzzBuzzHome Toronto renters and homebuyers in the city have at least one thing in common: both groups are facing blistering markets that have never been so expensive. The GTA-wide average home price broke the $1-million barrier for the first time ever last month, and today, real estate consulting firm Urbanation says average condo rent hit an all-time in this year's third quarter. The average rent for a condo unit in the GTA was $2.71 per square foot — or $1,986 for...
read more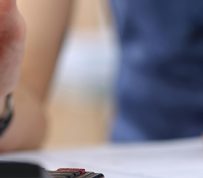 Out with the old and in with the new, sounds great but the devil is always in the details. As most Ontario multi-residential owners know the Municipal Property Assessment Corporation (MPAC), is mailing out Property Assessment Notices. These notices are leaving some scratching their heads and others trying to figure out the logic in the numbers.  Industry experts don't agree with MPAC's newly adopted calculation or procedure and are bracing for a surge in assessment increases and property...
read more
Edward Rogers, deputy chairman of telecom giant Rogers Communications, and project partners laid out specifics this morning for a plan to build M City, a 10-tower condo community on a 15-acre lot in downtown Mississauga that his family has owned since 1961. "Our history with Mississauga goes back many, many decades," Rogers said during a news conference at the site off Burnhamthorpe Road West between Confederation Parkway and Grand Park Drive. Rogers, who has launched the development on behalf...
read more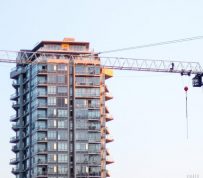 Foreign buyers dropped to one per cent of the Vancouver resale market after being as high as 19 per cent, according to a new report from Canada Mortgage and Housing Corp. The Ottawa-based Crown corporation's British Columbia office cautions that it's "too early" to determine the long-term or even mid-term impact of the provincial government decision to slap a 15 per cent additional property transfer tax on foreigners, but its data does show the impact of overseas buyers was blunted after...
read more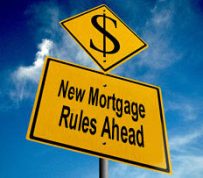 Story by: CTVNews.ca The federal government is instituting significant changes to Canada's mortgage rules aimed at ensuring homeowners will survive an increase in interest rates. A major shift in mortgage rules means that Canadians taking on loans to buy homes may not qualify to borrow as much as they previously could. The rules announced by federal Finance Minister Bill Morneau are aimed at making sure homebuyers aren't taking on mortgages they can't afford if interest rates rise. The...
read more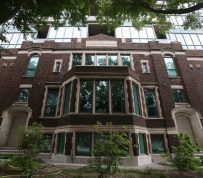 Character is the name of the game when it comes to downtown residential and commercial developments in Hamilton. Witton Lofts When Steve Kulakowsky and his partner David Sauve bought the old McIlwraith Public School for $750,000 in 2011, they wouldn't put their condo sales centre on the site. "We weren't sure if anybody would actually want to live in that area," said Kulakowsky. But the 36-unit Witton Lofts was just ahead of the curve as the first condo built north of...
read more