Development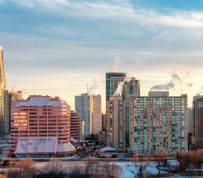 Tenants eye 905 region as average rent in downtown Toronto hits $2,392 in final quarter of 2017. The squeeze on Toronto-region rentals is approaching strangulation with a constrained supply and climbing rents. Condo rents, which rose 9 per cent across the region in the last quarter of 2017 to $2,166 on average, are pushing tenants out of the downtown and into buildings in the 905 area, according to a report from market research firm Urbanation. Its data on rentals leased through the Multiple...
read more
WASHINGTON — Donald Trump promised to govern for America's forgotten men and women; yet he promoted a tax reform plan on Wednesday that independent analysts say does the exact opposite, transferring tens of billions of dollars in wealth up the income ladder. The president claimed at a rally in Missouri that the tax plan would be great for the little guy, while clobbering rich guys like him: "It's gonna cost me a fortune, this thing. Believe me, believe me, this is not...
read more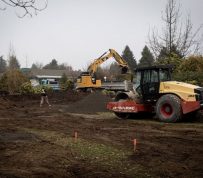 The federal, provincial and municipal governments have all made recent, big-ticket promises to tackle the housing crisis in B.C. — promises that span from reducing homelessness at one end to making family homes more affordable on the other end. But how where and when will this plans become reality, and how much is the combined price tag? For the first time in 25 years, Vancouver has municipal, provincial and federal governments making pledges at the same time to invest in housing — a key...
read more
Between red hot first quarter prices and major policy bombshells like Ontario's Fair Housing Plan, 2017 was one to remember for the Canadian housing market. It can be hard to keep track of everything that went down in the past year. To jog your memory, BuzzBuzzNews has rounded up five charts that make sense of 2017's major real estate events. 1. The market was historically tight at the beginning of the year What's going on here: A sales-to-new listings ratio determines how balanced a housing...
read more
Amid a gradual climb in the aftermath of the oil downturn several quarters ago, Alberta's economy is finally giving steam to the long-struggling housing markets of Edmonton and Calgary, according to CMHC regional economist Lai Sing Louie. Edmonton has been projected to experience a 10% increase in home sales this year (up to 18,800 transactions), making it the hottest market on the Prairies. Meanwhile, Calgary's residential sales volume was forecast to increase by 6% in 2018. These trends...
read more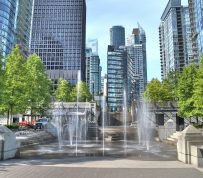 They have been shouldering much of the blame for Vancouver's and Toronto's rapidly escalating housing prices, but foreign buyers, in fact, own less Canadian real estate than originally thought. They do, however, own more expensive abodes. CMHC and Statistics Canada just released numbers tracking non-resident ownership dating back to 2014. Beginning with the Greater Vancouver Area, 4.8% of residential properties are owned by non-residents, however, that number increases in Vancouver proper,...
read more
Ontario's vacancy rate is at the lowest level in 17 years, and there's no relief for us on the horizon. It's official. Ontario's vacancy rate is at its lowest level in 17 years, and there's no relief on the horizon. The most recent report by Canada Mortgage and Housing Corporation (CMHC) painted a grim picture of the province's rental market, revealing that Ontario's purpose-built vacancy rate dropped from 2.1 per cent to 1.6 per cent in the last year....
read more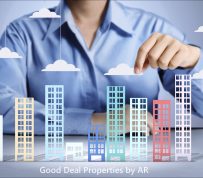 Canadian commercial-property investment is on track to break last year's record, according to CBRE Group Inc., driven by demand for a haven from global instability and a quest for yield. CBRE forecasts transactions topping C$40 billion (US$31 billion) for 2017, up at least 15 percent from last year's record of C$34.7 billion, the real estate services firm said in a statement. Transactions for the fourth quarter haven't been accounted for yet, but investments for this year through September...
read more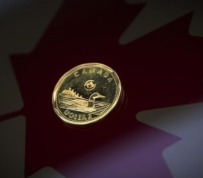 If you're down on the Canadian economy heading into 2018, there is no shortage of challenges to feed your concern: NAFTA talks, housing market stress and record debt loads, to list just a few. Still, the biggest risk could be "uncertainty." "There are plenty of risks heading into 2018, both foreign (NAFTA-related) or domestic (housing and debt), but it's worth considering that uncertainty in-and-of-itself could be a major 2018 headwind to growth," Frances Donald, senior economist at Manulife...
read more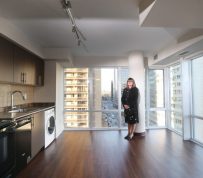 There are other business complications in developing rentals that would loosen the vacancy squeeze. If developers were allowed to add 10 floors to every building proposal this year, there would be thousands of new rental units on the market in a short time, says Joseph Feldman, director of development for Camrost Felcorp. "Ten storeys — that takes an extra 10 weeks on the construction cycle. A new 10-storey building takes a couple of years," he said. "By just allowing a couple more floors, the...
read more