Communications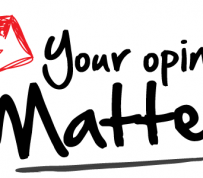 Have you ever played a game of 20 Questions? Player One thinks of an object. Player Two is allowed to ask up to 20 questions that reveal attributes of the object in Player One's mind. Player Two, based on the answers to those questions, must guess the object correctly to win. Creating and administering a survey is kind of like playing a strategic game of 20 Questions. It is a process of asking questions that lead to understanding the thoughts of another, usually a prospect, a client, or an...
read more
The 2014 Ontario Budget was presented last week. This provincial budget was identical to the one announced on May 1, 2014. Unlike the previous May 1st Budget, there is no doubt of this Budget passing a vote in the House under the current majority government. To review, specific 2014 Budget Highlights include the following: Rent control/Landlord Issues ·           The Budget did not include any reference to additional changes rent regulation or the Residential Tenancies Act. Tax measures...
read more
David Azrieli, Canadian billionaire and real estate tycoon, dies at age 92 David Azrieli, the ninth-richest person in Canada, died on Wednesday at 92. The Montreal resident became known as a king to some but his beginnings were much more humble. Mr. Azrieli, whose family fortune was estimated to be worth US$3.1-billion by Forbes, started out life in 1922 in a small village in Poland. At the age of 17 in 1939, he was forced to flee as he stayed one step ahead of Germany and its Nazi regime....
read more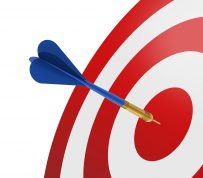 Have you noticed that Facebook is right on (or close to) the mark when it comes to products and services that appeal to your tastes? You begin to see ads based off of recent online searches and brand page suggestions that are similar to other brands you 'Like' and follow. You follow a person or brand on Twitter and receive a prompt to follow similar Twitter handles shortly thereafter. You're leisurely perusing Pinterest and come upon a 'Related Pin' amongst the content pinned by people and...
read more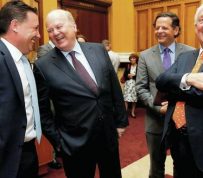 IN IRELAND REITS ARE THE NEW KIDS ON THE PROPERTY BLOCK – CANADA'S CAPREIT SEES OPPORTUNITY IRES REIT was created when Investec Bank invited Canada's largest apartment REIT (CAPREIT) to look at a portfolio of 338 apartments which was being sold by Lloyds bank. CAPREIT was established in the Canadian downturn of 1997 and now owns and rents 41,200 apartments there. CAPREIT were surprised that there were no large scale professional investors in apartments in Ireland and saw a great...
read more
It's not always easy to be a productive person. At various points in my life, I've been accused (or so it felt) of being The "Energizer Bunny" A "Machine" A "Busy Bee" A Consummate "Workaholic" All work, and no play… (you know the rest) I have to admit. I do like to be active – mind, body, and soul. I get a lot of personal satisfaction out of helping people and a "well-done" job. I push myself pretty hard – mostly to meet my own expectations, but almost as often to live up to the above...
read more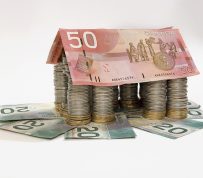 Vancouver has a plan, Olivia Chow's proposal for Toronto and resident opposition in Hamilton. Vancouver creates new agency to increase affordable rental housing City has mandate to provide 2,500 units by 2021 The City of Vancouver has announced the creation of a the Vancouver Affordable Housing Agency, a resource centre aimed at increasing affordable rental housing stock for families that don't qualify for social housing, but can't afford to buy. In a report to council from Mukhtar...
read more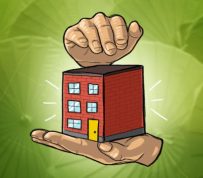 It is becoming easier for tenants in Ontario to find a vacant rental apartment.  According to CMHC's most recent rental survey, average apartment vacancy rates rose to 2.8%, the 2nd consecutive annual increase in vacancy rates from 2.6% in 2013 and 2.2% in 20121 . Including apartment and townhouse units, in April 2014 there were 18,614 vacant private sector rental units with an average rent of $1,016/month. There is an even bigger supply of apartments for renters when you factor in...
read more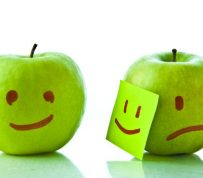 Bad hires. We've all had them, no matter how hard we tried to avoid them. They looked good on paper, during the interview process and they managed somehow to provide some pretty good references. About seven or eight months later, however, something went horribly wrong. The new kid on the block languished and brought down the rest of the team. Obviously, the fit wasn't good. If only the hiring manager had known. The "Id" Crowd and Your Property Management Company These employees are among the...
read more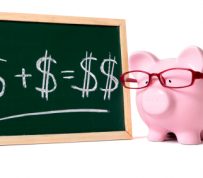 When renewal season rolls around, how are you enticing your residents to stay in your units for another year? Incentivizing tenants to renew their lease while staying within your budget can be a tricky balancing act. By providing residents with perks they actually want, you'll save the time and money needed to turn over a unit. Here are some renewal incentive ideas you can try to stay within your budget and make your tenants happy. Cash is the best renewal incentive Even if you aren't able to...
read more