Communications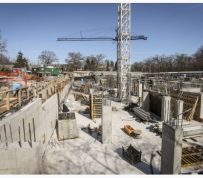 The surge in city living over suburban living is no longer an "emerging trend" but "the new normal" as millennials — and a growing number of their parents — transform downtown cores across much of Canada at dizzying speed, according to a new report. That urbanization trend — the shift to living and playing close to work — continues to blur the lines between commercial and residential development in downtown cores, fuelling the creation of new office towers and even spurring a resurgence in...
read more
Canada is facing a housing crisis and it is incumbent on all orders of government to take action. We know the housing crunch is spiralling out of control as people struggle with record levels of household debt, coupled with mounting home ownership costs. It is worrisome Moody's Investors Service has recently reported housing costs and consumer debt are threats to Canada's otherwise strong economic performance. One in four Canadians spends more than 30 per cent of income on housing. At a cost...
read more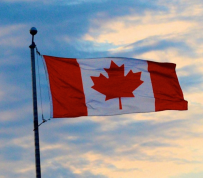 Story by: Kat Sieniuc | BuzzBuzzHome Canada is the fifth most prosperous country in the world, according to a recent survey that measures global prosperity. Legatum Prosperity Index ranks 142 countries — accounting for 99 per cent of global GDP — based on how they perform in key economic and social areas, including health, education, entrepreneurship and freedom. Norway came in first for overall prosperity, followed by Switzerland, New Zealand and Denmark. The world's least prosperous...
read more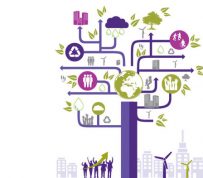 Private Business Growth Award recognizes ten businesses that look beyond the top line for growth The Skyline Group of Companies is proud to announce that it has been selected as a finalist for the 2014 Private Business Growth Award. Presented by Grant Thornton LLP and the Canadian Chamber of Commerce, the award celebrates private businesses that put sustainable growth at the top of their agenda. Ten companies across the country were shortlisted for their ability to achieve growth across five...
read more
According to CMHC's fourth quarter 2014 Housing Market Outlook, Canada Edition1, housing starts in 2015 will remain similar to levels observed in 2014 and in line with economic and demographic trends. By 2016, some moderation is expected. "The trend for housing starts has been up in recent months, particularly in multi-unit structures. This has been broadly supported by key factors such as employment, disposable income and net migration, which are expected to continue to be supportive of the...
read more
Time is quickly running out for participants in joint ventures that include nominee corporations or bare trusts to take steps to benefit from the CRA's GST/HST temporary administrative "tolerance" policy. Under this policy, the CRA will not assess GST/HST in certain circumstances where nominee corporations or bare trusts have been acting as operators of joint ventures, but did not qualify as participants. Participants of joint ventures that don't apply the CRA's temporary policy correctly...
read more
Let's start this conversation by defining marketing. Dictionary.com: the act of buying or selling in a market the total of activities involved in the transfer of goods from the producer or seller to the consumer or buyer, including advertising, shipping, storing, and selling. Google Search: the action or business of promoting and selling products or services, including market research and advertising. Wikipedia: Marketing is the process of communicating the value of a product or service to...
read more
Keep these Spooky Signs in Mind You might enjoy getting freaked out this time of year, but operating an apartment community doesn't have to be scary . In many instances, property nightmares can take many forms for onsite managers. However, there are ways you can control your property and keep it from becoming a nightmare to residents. Beware of the following alarming things and position your property for success: Story by:  Tim...
read more
A rental applicant who looks great on paper isn't necessarily risk-free. The best way to avoid potentially troublesome renters is by requesting a reference check from their previous landlords. A renter who is coming up on the end of a lease and desperately trying to find a new place may not have any qualms about being dishonest when answering your screening questions. Skip the uncertainty by asking the applicant's previous landlords the following five questions. Was the rent paid on time and...
read more
Story by: Michael Aynsley | BuzzBuzzHome For Canadian housing starts, 2015 will look a lot like 2014. According to the Canada Mortgage and Housing Corporation's fourth quarter market outlook, the number of new homes being built in 2015 will be similar to levels observed in 2014, "and in line with economic and demographic trends." The national housing agency says that by 2016, "some moderation is expected." On an annual basis, the CMHC expects housing starts to range between 186,300 and 191,700...
read more