Communications
The mayors from Canada's largest cities gathered in Ottawa last month to call on the federal government to pony up more cash for housing and infrastructure funding, while raising concerns about the decision by Canada Post to end urban home mail delivery. Here are some of the highlights from the The New Building Canada Plan which provides $53 billion for provincial, territorial and municipal infrastructure.     New infrastructure fund includes $1B for small communities Smaller communities...
read more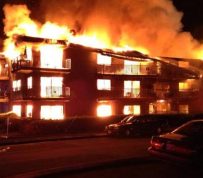 Following last December's fire that left one dead , the massive fire that leveled a three story apartment building in New Westminster, BC (video coverage below) and last week's fire that destroyed Hamilton's oldest apartment buildings on Bold Street, seem to have resurfaced major media attention regarding fire safety in the rental housing industry. Although many of these fire's we're not tenant related, these recent events should give property owners and tenants a reason to pause and consider...
read more
We've discussed Generation Y, but have you heard of Generation C (Gen C)? This new force has made a powerful entrance into consumer culture, and describes people who care deeply about these four "C's": creation, curation, connection and community. They want their voices to be heard, and they take action by shaping and leading thought. Unlike other generations, Gen C is not defined by age. Rather, it is an attitude and a mindset that brings people together to form this group. Gen C is also...
read more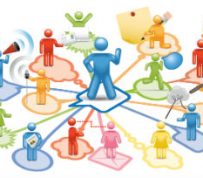 PART ONE Who Is Your Perfect Client? While preparing to write this article, I did a quick Google (and even Bing) search for "Lifecycle Marketing for Property Managers." I was completely flabbergasted to find no relevant blogs, articles, videos, or other web content related to this topic. Lifecycle marketing is not really a new concept. In fact, it is a critical part of running a successful business. During my 4+ years as an Infusionsoft consultant, trainer, and product documentation...
read more
PWC and the Urban Land Institute recently launched a publication titled Emerging Trends in Real Estate 2014®. We have highlighted some the top trends and industry reports for the real estate market with an onus on data pertaining to the multi-residential sector. Top Trends for 2014 Cap Rates on the Rise Survey respondents agree that capitalization rates will stabilize or rise in 2014 depending on specific assets. To some extent, this will be a function of higher borrowing rates. "We have seen...
read more
Employees need some freedom and resources to do what's right for customers. They need to be able to make fast decisions that have a positive impact on a customer's experience. Too often customers hear, "That is our company policy," "I can't," or "You'll need to speak to a manager." What all these employees are really saying is, "I have to follow the rules and procedures or I will get in trouble." Don't let the rules be the obstacle to great customer experiences. In the book, Hacking Work:...
read more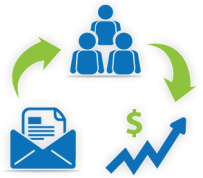 Media and communication trends are growing by the minute and it's affecting how people expect to receive information – quick and efficient. Consumers don't want to be bombarded with too much information, just enough to make a decision on whether they would buy-in to the messages that brands and media are sending out. For apartment residents, the same mindset carries over to how they perceive multifamily email notifications. In a lot of ways, email remains the dominant channel. And if the...
read more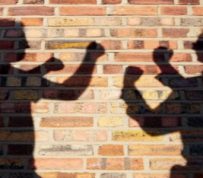 This is a problem that festers in too many rental properties. Every time the phone rings the landlord is afraid it's another complaint from a tenant about "that one."  It festers because landlords don't deal with tenant situations as they arise, but let them fester until they are intolerable or the landlord has simply has a bad day and says, "Enough!"  The result will often result in the landlord gnashing teeth and vowing vengeance, but will make the recalcitrant tenant gleeful. Here's what...
read more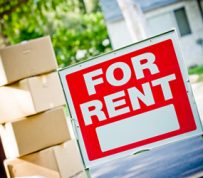 Now that we are knee-deep in Winter, it may not seem like the right time to be thinking of Spring. However, it is the perfect time. Just like most flowers, the rental market blooms in the Spring, bringing with it heightened sales calls, unit showings and turn-over. If you've been in the property management business for a while, you know that the best way to save on costs is through tenant retention. We've compiled a series of articles to help you prepare and excel this coming season!   Survey:...
read more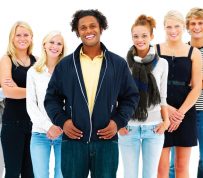 Attracting a Millennial Tenant Base to Your Property Fast-moving,tech-savvy and discerning in style, members of the Millennial generation—or those born between 1980 and 2001—take plenty of time to assess their needs and wants before deciding on a living space. Whether they are coming from university lecture halls or settling into a burgeoning career, many 20- and 30-somethings crave a comfortable brand of communal living that accommodates their social lifestyle. That sociability is one reason...
read more