CMHC
For empty-nest seniors ready to sell their home, there's plenty of options in Alberta. The vacancy rate at seniors' housing facilities remains above 16 per cent province-wide, according to an annual report from the Canada Housing and Mortgage Corp. And the average rent – including some basic personal services – is $2,544 per month outside the major cities. But many seniors pay less, the agency points out, if they're living in a "non market" or rent subsidized home. Others are able to afford...
read more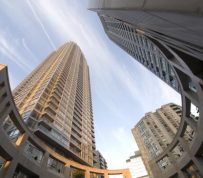 An interesting confluence of trends is affecting an almost-forgotten segment of the Toronto real estate market. For the longest time, Toronto enjoyed a vibrant and robust pure rental market of apartment buildings purposely built to lease for residential uses. Most of these apartment buildings date back to the 1960s and '70s and most still stand today. While quite a number of pure rental apartment buildings remain in the city, there are very few of them under construction today. Morguard Corp....
read more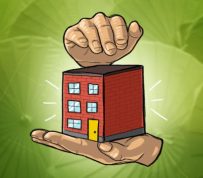 It is becoming easier for tenants in Ontario to find a vacant rental apartment.  According to CMHC's most recent rental survey, average apartment vacancy rates rose to 2.8%, the 2nd consecutive annual increase in vacancy rates from 2.6% in 2013 and 2.2% in 20121 . Including apartment and townhouse units, in April 2014 there were 18,614 vacant private sector rental units with an average rent of $1,016/month. There is an even bigger supply of apartments for renters when you factor in...
read more
Renters might not like it much, but a provincially mandated increase in rent-controlled Ontario is likely to be greeted with open arms by landlords and a couple of real estate investment trusts, even though the hike is weak by historical standards. After only allowing an increase of 0.8% in 2014, near an all-time low, the Ontario Ministry of Municipal and Housing Affairs will double that to 1.8% in 2015. Despite the increase, Mario Saric, a real estate analyst at Scotiabank, said the announced...
read more
Tenants in Ontario are enjoying greater choice in apartment availability, as CMHC's spring 2014 rental market survey pointed to vacancy rates increasing to 2.8% from 2.6% one year ago. Ontario's availability rate, which includes vacant units plus rental units where existing tenants are moving and a new tenant has not signed a lease, also increased from 4.5% to 4.9% year-over-year. Some major cities are seeing very high levels of apartment availability, such as in London (7.7% availability) and...
read more
Based on all available consumer price index (CPI) data from Statistics Canada, the rent increase guideline for 2015 will be 1.6%. This 2015 rent guideline was officially confirmed today by the Ontario Ministry of Municipal Affairs & Housing.  . The rent guideline is calculated using the average annual increases in CPI for each month from June to May. The data used to calculate the 2015 rent guideline is listed below. The Ontario government passed legislation on June 13, 2012 to amend the...
read more
The Canadian housing market, like a number of others in developed nations, is overvalued and a threat to the global economy, says the International Monetary Fund (IMF). In a report released Wednesday, the IMF singled out Canada for its staggering house price-to-income and house price-to-rent ratios, which, according to the fund, are the second highest and highest in the world respectively. House price-to-income ratio House price-to-rent ratio   As the charts show, the IMF believes home values...
read more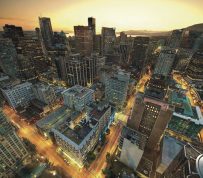 CFAA 2014 Rental Housing Conference – Registration deadline: Tuesday, June 3! CFAA's Rental Housing Conference is fast approaching. The deadline to register for the conference is Tuesday, June 3. The conference runs June 9-11, at the Sheraton Vancouver Wall Centre Hotel. This year's conference is the most comprehensive CFAA has put on. In addition to the building innovations bus tour on Monday, June 9, there will be 31 education sessions, in 6 streams, and 4 keynote speakers from June 10 to...
read more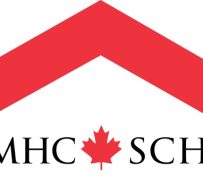 Canada Mortgage and Housing Corporation (CMHC) today released its 2013 Annual Report, focusing on how the Corporation contributes to market efficiency, a sound and stable housing finance system for Canada, increased housing quality and sustainability, while continuing to deliver federal investments in assisted housing. "CMHC's 2013 Annual Report details how CMHC's mortgage loan insurance and securitization activities have promoted the stability of the housing market and the financial system,"...
read more
The Canadian real estate market's ups and downs have attracted plenty of local and international speculation over whether there's a housing bubble. To better make sense of the last roller coaster-like five years, BuzzBuzzHome.com put together a timeline of all the bubble trouble. Find out more about the players who are calling for the big pop or the quiet cool down, as well as some of the market milestones, big changes and the things that never seem to change…like the Bank of Canada's interest...
read more