CMHC
Story by: Sean MacKay | BuzzBuzzHome  It's only mid-February, but 2015 has already proven to be full of shocks and surprises for the Canadian economy and the impact is being felt in the country's housing market. The steep decline in oil prices caused organizations that monitor the market to readjust their forecasts and backpedal on predictions for 2015 and 2016 in a relatively short period. In November, the OECD predicted that the Bank of Canada would raise its overnight lending rate by May...
read more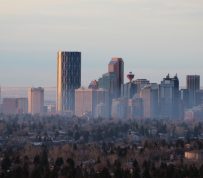 Story by: Monika Warzecha  |  BuzzBuzzHome Nationwide, the Canada Mortgage and Housing Corporation (CMHC) is predicting moderation in the housing market in 2015 and 2016, though oil-dependant regions are vulnerable to "downside risks." The first quarter 2015 Housing Market Outlook suggests housing starts in Canada will drop one per cent in 2015, while MLS sales are expected to remain static. Price growth is expected to remain modest this year as well, with an expected increase to the MLS...
read more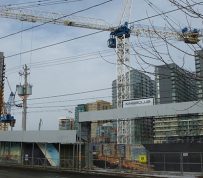 Story by: THESTAR.COM Urbancorp has quietly cancelled its Kingsclub condo complex on King St. W. and plans to build three towers of rental apartments instead. It is the second downtown condo project in just the last few weeks to suddenly convert to rental apartments instead, leaving more than a hundred buyers of preconstruction units out in the cold. The two back-to-back conversions are being seen as a sign that developers are growing fearful that condo interest is waning in Toronto, at the...
read more
Mainstreet Equity Corporation (TSX: MEQ) ("Mainstreet" or the "Company"),  announced today that it has completed the acquisition of a 331-unit, five-building rental apartment complex (the "Property") in the Greater Vancouver Area ("Vancouver"). Located in the Vancouver suburb of Surrey, British Columbia, this Property was purchased for $33.7 million which equates to what Mainstreet believes is an attractive price of $102,000 per unit and well...
read more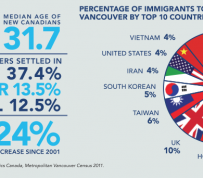 Story by: Michael Aynsley | BuzzBuzzHome This handsome infographic from MAC Marketing Solutions looks back at the year that was in Metro Vancouver real estate and considers where the market is heading in 2015. Among the forecasts: both the resale and presale housing markets will "remain balanced" while the region's rental sector will continue to have one of the lowest vacancy rates in the country. Scroll through for all the stats and futures backed by data from organizations such as the Bank...
read more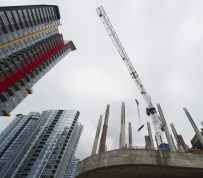 Story by: Barbara Yaffe, Vancouver Sun Columnist Social and economic forces increasingly are making it fashionable to rent. But Vancouver-area developers aspiring to respond to demand are facing tougher constraints than anywhere else in Canada. Despite a low vacancy rate and investor interest, builders in Metro Vancouver are thwarted by a "chronic shortage of sites, municipal bureaucratic barriers and the cost of land," reports David Goodman, a prominent Vancouver realtor specializing in...
read more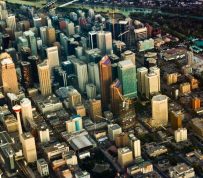 Story by: Michael Aynsley  |  BuzzBuzzHome Calgary-area home sales are expected to fall four per cent this year while prices remain relatively stable with a modest increase of 1.58 per cent, said the Calgary Real Estate Board in its annual forecast. Although sales levels are expected to dip, CREB says previously tight conditions throughout 2014 indicate that rising supply would push the market into more balanced conditions, supporting price stability in 2015. However, the board warns there are...
read more
Story by: Peter Mitham | Business in Vancouver  Rental boost Real estate contributes billions of dollars to Canada's economy each year, as a host of economic impact reports indicate. Rental housing is not to be outdone, with a report KPMG LLP prepared for the Rental Housing Council of BC – known as LandlordBC – indicating that the rental market in B.C. contributes $12.25 billion to Canada's gross domestic product each year. This exceeds the contributions of both the forestry and mining...
read more
Story by: Monika Warzecha | BuzzBuzzHome Rents for GTA apartments increased between the fall of 2014 and 2013, but the pace was slower than the previous year. For the Toronto rental market, which consists of purpose-built, private apartments home to three units or more, the CMHC calculated the average fixed-sample rent for a two-bedroom rental – the industry benchmark. The result? Rents rose 2.7 between October 2014, down from the three per cent increase seen the year before. The vacancy rate,...
read more
The controversial issue of foreign ownership of condominiums in Canada finally has some hard data to go by. Canada Mortgage and Housing Corp. says the highest percentage of foreign investment in condos across the country is in Toronto, at 2.4 per cent. That's considerably lower than what some critics say. In some select city areas, notably in Vancouver and Toronto, the rates are higher, according to the statistics released Tuesday. Vancouver's Burrard Peninsula, for instance, has a rate of 5.8...
read more