CMHC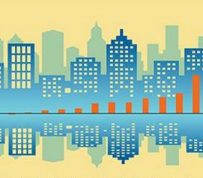 Story by: Greg Bonnell, Reporter, BNN An increasing number of rental apartments are sitting empty in Calgary and Edmonton as the oil price slump takes its toll on the market, according to a new report from Canada's housing agency. But preliminary data from the CMHC's Rental Market Survey show average monthly rents are still rising in the two cities despite vacancy rates moving substantially higher. Calgary's condo and apartment rental markets were among the tightest in the country last year,...
read more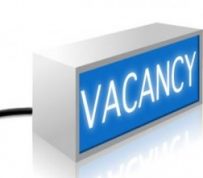 Story by: John Dickie, CFAA According to CMHC, the average rental vacancy rate in major centres across Canada increased from 2.8% in October 2014 to 3.3% in October 2015. Larger increases in the vacancy rate took place in Alberta and Saskatchewan due to the economic slowdown in those provinces. In many centres some new purpose-built rental housing has come on stream. The vacancy figures indicate a good availability of apartments for prospective renters in almost all centres. Secondary rental...
read more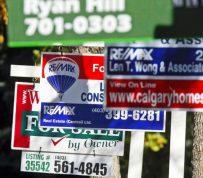 Story by: Garry Marr | FinancialPost The situation is code red for four of the country's housing markets. Canada Mortgage and Housing Corp., which colour-codes cities according to the degree of risk in the housing market, gave four cities — Toronto, Winnipeg, Saskatoon and Regina — the dubious distinction of red for what it called strong evidence of problematic conditions. But is that as dire as it sounds? CMHC, the Crown corporation responsible for advising the government on housing policy,...
read more
Story by: Garry Marr  | FinancialPost It was just four Toronto condominium developers and questionable statistical reporting that led to news earlier this year about a glut of high-rise units in Canada's largest market, says a new report. Canadian Imperial Bank of Commerce deputy chief economist Benjamin Tal says in a report out Monday that even the Bank of Canada has been fooled by the raw numbers about unabsorbed or unsold units that once broken down appear to be a bit deceiving. "The big...
read more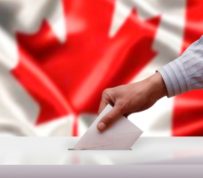 Here's an overview of what NDP leader Tom Mulcair, Liberal leader Justin Trudeau and Conservative leader Stephen Harper have promised as it relates to your personal finances as well as CFAA's Election Guide 2015. Taxes NDP: Cancel income splitting for families with kids under the age of 18 but keep it for seniors; eliminate the CEO stock option loophole that allows wealthy CEOs to avoid taxes on 50% of income received from cashing in company stock (with proceeds invested into eliminating...
read more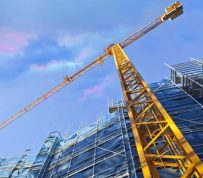 Story by: Tamsin Mcmahon, The Globe and Mail Toronto is experiencing a rental renaissance with the number of new apartment units under construction hitting a 25-year high this year. There were 26 apartment buildings under construction in the Toronto area in the third quarter of the year, containing more than 6,500 rental units, according to a new report by real estate market research firm Urbanation Inc. Developers have proposed another 43 rental buildings containing more than 10,000 units....
read more
Story by: Greg Quinn, Bloomberg News Canada's housing agency warned against overbuilding after a surge in condo and apartment projects took housing starts to a three-year high. Work on new homes advanced 7.7 per cent to 230,701 units at an annual pace in September, the Canada Mortgage & Housing Corp. said Thursday from Ottawa. Urban multi-unit projects such as condominiums and apartments increased 10.5 per cent to 157,919 units, and single-family houses by 0.8 per cent to 58,275 units....
read more
Story by: Romana King, MoneySense . What prompts renters to become home buyers and other real estate facts As a homeowner, would you consider renting out a house in another part of the city just to get your child into a better school? As a tenant do you know how often you move, on average, or how much you pay each time you move? And what do you think is the biggest trigger that prompts a renter to become a homeowner? Here's a few statistics that puts renters (and the home buying challenge) in...
read more
Story by: TAMSIN MCMAHON – The Globe and Mail One in five Canadian renters face an affordable housing crisis, spending more than half their income on shelter costs, a problem that appears to be even more acute in suburbs and small cities than in major urban centres. A new study by a coalition of affordable housing groups in six provinces and the Vancouver City Savings Credit Union offers one of the most exhaustive examinations of rental affordability in the country. The group's Canadian...
read more
Story by: Katia Dmitrieva, Bloomberg News Canadian housing starts rose 12 per cent in August to the highest level since September 2012 as Toronto condominium and rental apartment construction surged. Housing starts rallied to 216,924 units at a seasonally adjusted annual pace from a revised 193,253 units in July, Ottawa-based Canada Mortgage & Housing Corp. said in a statement. That beat the 190,500 median forecast of 16 economists in a Bloomberg News survey. Starts in Ontario's urban...
read more