CMHC
Story By: Susan Pigg | Thestar.com They will be a force to be reckoned with as they move into child-bearing years and need more space, observers say. They have the potential to be the biggest home-buying cohort in history — even bigger than their baby boomer parents. But where Canada's millions of millennials will end up living, and how they will impact the real estate market, has just started to play out. The first wave — boomers' kids who range in age from 15 to 34 and make up about...
read more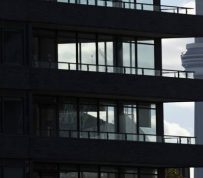 Story by: TAMSIN MCMAHON – The Globe and Mail Canadian lenders are shifting their focus away from financing condo construction in favour of investing in rental apartments over concerns that the soaring cost of land and record-high levels of household debt are pushing more Canadians out of the housing market. Roughly 60 per cent of lenders told a survey by commercial real estate brokerage CBRE Inc. that they planned to increase their budgets to finance rental-apartment transactions in the...
read more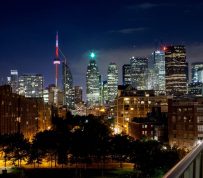 Story by: Josh Sherman | BuzzBuzzHome To get an idea of what's in store for the Canadian housing market in the coming year, you might want to look back over the past 12 months. "On a regional basis, it's probably pretty similar to what we've seen through most of this year," says Robert Kavcic, a senior economist at BMO, of his housing market outlook for 2016. By that, Kavcic means he expects to see regional-market performance continue in line with the pattern that has persisted throughout...
read more
The rental housing sector is forever changing, evolving and reshaping itself. Industry players are constantly adapting to market conditions in order to identify strategic opportunities for growth and diversification. Here are some of the transactions making headlines: Skyline Apartment REIT Acquires 6-Property Sarnia & Niagara Falls Portfolio Centurion Apartment REIT Announces the Pending Acquisition of an Apartment in Guelph, Ontario. Timbercreek Asset Management Appoints New President...
read more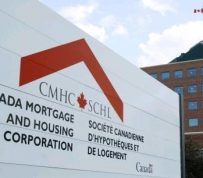 Canada Mortgage and Housing Corporation is announcing a change to the guarantee fees it charges issuers as well as the annual limits for new guarantees for 2016 for both National Housing Act Mortgage-Backed Securities (NHA MBS) and Canada Mortgage Bonds (CMB). "Guarantee fees and annual issuance limits allow CMHC to facilitate the supply of reliable mortgage funding in Canada while managing the Government's exposure to the housing sector" stated Wojo Zielonka, Senior Vice-President, Capital...
read more
Story by: Rentseeker.ca RentSeeker.ca's newest [INFOGRAPHIC] shows the average cost for apartments in cities across Canada and covers the following apartment categories: The Average Rent for Studio / Bachelor Apartments The Average Rent for 1 Bedroom Apartments The Average Rent for 2 Bedroom Apartments The Average Rent for 3 Bedroom Apartments  ...
read more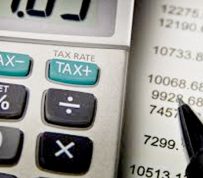 Banks Ready To Bear The Brunt Of Mortgage Crackdown By: Tim Kiladze and David Berman, The Globe and Mail Canadian banks are caught in the crosshairs of Ottawa's mortgage crackdown, with changes that will likely require them to absorb more housing risk in the future. Yet, conversations with some of the country's largest lenders indicate they expected the latest changes – with some going so far as to say they support a prudent belt tightening, particularly because Ottawa is not making rash...
read more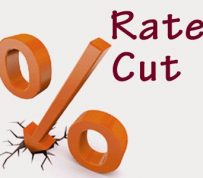 By: Allison McNeely, Bloomberg News Bond investors are testing Stephen Poloz's optimism that the Canadian economy is heading for recovery. Odds that the Bank of Canada will cut its benchmark interest rate by May jumped to 25 percent Tuesday from 6.2 percent Monday as a deepening commodity rout weighs on the outlook for the resource-heavy economy. The current rate is 0.5 percent. "I don't at all slam the door on the prospect for another rate cut," Derek Holt, economist at Bank of...
read more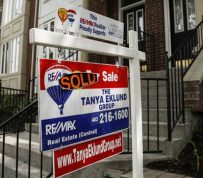 Story by: TAMSIN MCMAHON | The Globe and Mail Canada's federal mortgage insurer is preparing for pain from falling oil prices to begin spreading to the Prairie housing market in the coming months, although the energy sector's woes have not yet pushed many homeowners in Alberta to default on their mortgages. Slightly more than 1,000 Alberta homeowners were behind in their mortgage payments in the third quarter, an arrears rate of 0.28 per cent, Canada Mortgage and Housing Corporation reported....
read more
Story by: CBC News City incentive program 'encouraged developers to switch to rentals,' says housing budget chief Mukhtar Latif The percentage of new rental units built in Vancouver has soared in the last decade — but some residents say it has not led to more affordable housing. Mukhtar Latif, the city's housing budget chief, said new rental units jumped from five per cent of new housing starts between 2005-2009 to roughly 20 per cent between 2010 and 2014. He attributes the...
read more