CMHC
Story by: Evan Duggan | Vancouver Sun Global uncertainty, the low loonie and Canada's tempting lifestyle, economy and commerce has made Vancouver and Toronto increasingly attractive to foreign commercial real estate investors — particularly those from China and the U.S., according to new research by Colliers International. The research, published last week in the form of several infographics, claims that foreign investment into Canadian commercial real estate climbed by 143 per cent in the...
read more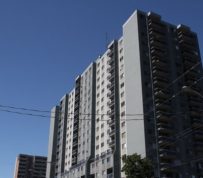 By Samantha Craggs  |  CBC News The city's citizen advisory committee on rental housing exists to work out the details of a licensing bylaw, says Matthew Green. And, if anyone on the committee doesn't like that, they can head for the door. Green, a Ward 3 councillor and committee chair, told members of the group on Thursday that the mandate is clear – come to some agreement over a rental housing licensing bylaw. While some committee members argue the bylaw is not a given, Green...
read more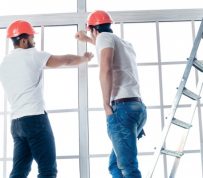 By Tim Blackwell  | Property Management Insider New tool technology is exceeding traditional definitions of improvements to the power tools that build and maintain multifamily housing. High-tech and blue-tooth enabled tools are not only designed to ease the chores of drilling, sawing and affixin' but also save time and money. Cloud-Based Technology is Making Maintenance Mobile Tools have come a long way since the introduction of the electric motor in the 1880s that made possible today's...
read more
Story by: Josh Sherman  |  BuzzBuzzHome What happens when Canada's central bank cuts its overnight lending rate and the country's hottest housing markets continue to see eye-popping price gains? People take on mortgages to buy homes as they look to capitalize on historically low monthly payments. In turn, this activity is causing national household debt levels to swell, says Douglas Porter, BMO's Chief Economist. "Total Canadian household credit growth remains very healthy — perhaps too...
read more
Another first in the apartment industry! The Annual, a special, industry specific periodical, brings relevant, timely information and data with a single minded approach; "What does the Apartment industry need to know?"!  With that as our goal we turned to industry experts from coast to coast, Association Executives, Government sources and Apartment Owners & Managers to bring you the most complete and thorough industry resource. This extensive report showcases for the first...
read more
Ministry of Municipal Affairs and Housing  |  March 28, 2016 In support of Ontario's updated Long-Term Affordable Housing Strategy, Ontario is taking the following initiatives. Developing a Framework for Inclusionary Zoning Ontario is proposing to introduce legislation that would, if passed, allow municipalities the choice of establishing inclusionary zoning policies. If a municipality chose to use this tool, new housing proposals would require a certain percentage of affordable units in...
read more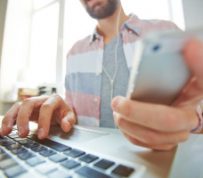 Story by: Lindsey Schober  |  March 28, 2016 Before you can start any sort of marketing or advertising campaign for your community, you need to know your audience. Who is your renter? What are they into? Are they pet lovers, runners, both? Today, you need to know more about your targets than their basic demographic information. Knowing their likes, dislikes, tastes, lifestyle, where they are online and their interests gives you the ability to craft creative and powerful messages that break...
read more
Story by: Katharine Starr, CBC News  |  March 28, 2016 Finance minister defends budget's long-term strategy while Tory leader wonders if Liberals have a 'road map'. The Liberals' first federal budget may be a $30-billion bet that big spending will lead to big growth, but Finance Minister Bill Morneau feels confident that taking the risk will stimulate the economy and pay off in the long term. "When you think of it as spending, I'm really not on the same...
read more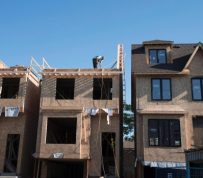 Story by: The Canadian Press OTTAWA — Newly released figures show the federal government has spent more than $2.2 million in legal fees fighting a class-action lawsuit over maternity and sickness benefits. Most of that — $2.06 million — has been through the federal Justice Department with a further $176,377 estimated to have been spent at Employment and Social Development Canada. The figures are contained in documents tabled in Parliament last week in response to a request...
read more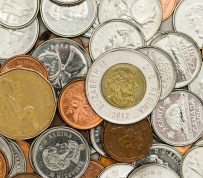 Story by:  Josh Sherman  | Buzzbuzzhome The Bank of Canada has maintained the overnight rate at a historically low 0.5 per cent, mirroring the decision it made in January. Likewise, a number of the biggest Canadian banks threw in their two cents once more on the central bank's decision. While none were caught off guard by the move, each provided insight into what to expect from the Bank of Canada concerning the key interest rate, which influences mortgage rates, moving forward. Here's what...
read more