CMHC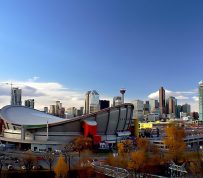 Alberta's economy is set to emerge from its slump this year with momentum in its housing market and a boost in oil production. After two years of recession, Alberta is expected to lead the nation this year with economic growth expected to be 3.7 per cent — the largest gain of all provinces, according to TD Economics' Provincial Economic Forecast published today. However, the province won't stabilize at this rate and is expected to moderate to 2.6 per cent in 2018. It's worth noting that...
read more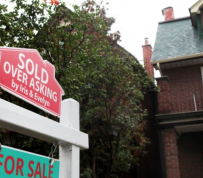 Uncertainty about fallout from the Ontario government's 16-point plan to cool the country's hottest housing market is pushing more homeowners to cash in. The Toronto Real Estate Board released survey data on Friday showing 30 per cent of households in the Greater Toronto Area say it's likely they'll list their home in the next 12 months. Fifteen per cent of respondents said intervention by Kathleen Wynne's Liberals was the main reason for choosing to put their...
read more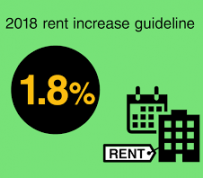 Today the Ontario Ministry of Housing announced that the 2018 annual rent increase guideline will be 1.8%, an increase from the current rate of 1.5%. Click here to read the Ministry of Housing news release.  The rent increase guideline is the maximum landlords can raise a tenant's rent without approval of the Landlord and Tenant Board, and applies to rent increases between January 1 and December 31, 2018.  The guideline calculation is set out in legislation, and is based on the Ontario...
read more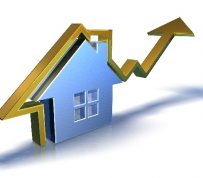 Canada's federal housing agency says the average scheduled monthly mortgage payment for new loans climbed to $1,328 in the fourth quarter of 2016, up 4.6 per cent from $1,269 a year ago. The increase came as house prices continued to rise, particularly in the cities of Toronto and Vancouver and their surrounding areas. Canada Mortgage and Housing Corp. says the fact that the average scheduled monthly payment is growing faster than inflation is concerning because it suggests that homeowners...
read more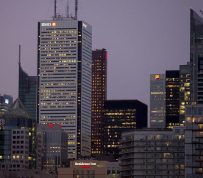 Canada's department of finance proposed new rules Friday limiting government support for potential bailouts of the nation's banks, extending a so-called "bail-in regime" promised last year. The government introduced in its April 2016 budget a plan to implement a bail-in regime for Canada's "systemically important banks," which would allow authorities to convert securities of a failing lender into common shares to recapitalize the bank and let it remain open and operating. The...
read more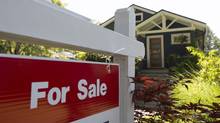 After several big policy moves aimed at cooling Canadian real estate, a prominent housing bear says he can't shake the "horrible feeling" that any further steps will lead to disaster. In the almost 12 months since Finance Minister Bill Morneau announced his working group on housing, Ottawa has made it harder for Canadians to get an insured mortgage through more stringent stress tests. In the meantime, B.C. and Ontario have pulled policy levers – most notably taking aim at foreign investors...
read more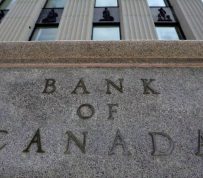 As household debt levels continue to climb and housing markets remain hot, the central bank warned that Canada's weak spots have widened. The country's financial system has become increasingly exposed to economic shocks amid the continued rise of household debt and still-scorching housing prices in major markets, the Bank of Canada said Thursday. But even as the central bank warned the country's most significant weak spots have widened, governor Stephen Poloz offered words aimed at reassuring...
read more
A Toronto-based real estate investment and asset management company has announced the closure of a forward purchase of 283 apartment units in two newly constructed residential buildings in Ontario. Starlight Investments, which currently manages $7 billion of multi-residential and commercial properties across Canada and the United States, stated that it has acquired the units situated at Sally Creek in 325 Lakeview Drive, Woodstock, Ontario and at Paisley Square in 1042 Paisley Road, Guelph,...
read more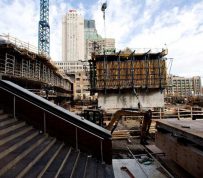 The outsized performance of Montreal's condo market has led to a record number of homes being sold in the area last month, according to the Greater Montreal Real Estate Board. 5,057 residential properties were sold in May, a new high for that month and up 15 per cent year-over-year. The surge came amid concerns that a foreign buyers' tax in Toronto could be having a spillover effect on Canada's second-largest city, The Canadian Press reported. Real estate market observers have offered...
read more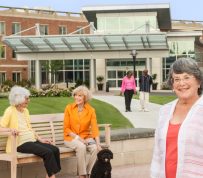 The vacancy rate for seniors' residences decreased modestly over the past year in Quebec, Ontario and British Columbia, according to the regional Seniors' Housing Reports released by Canada Mortgage and Housing Corporation (CMHC). Highlights Quebec The vacancy rate in standard spaces dropped to 6.2% in 2017 from 6.8% in 2016 while that of non-standard spaces also dropped to 5.0% from 5.5% over the same period. The capture rate dipped slightly to 17.9%. The average rent for standard spaces...
read more