CMHC
Story by: Garry Marr How hot is the residential housing market? Well, for the first time in decades, developers are considering building rental housing because they can actually make money — buoyed by consumers priced out of becoming homeowners. In Toronto's red-hot housing market, where January prices across existing homes climbed 22.6 per cent from a year ago, consumers have been flooding back to apartments where the vacancy rate was already just 1.3 per cent, according to a Canada Mortgage...
read more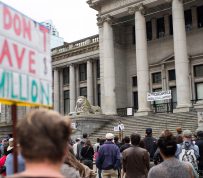 A year ago, Ontario's finance minister said 'Let market forces prevail', but now after an almost 30% hike in GTA prices, fears of a housing bubble are sinking in. A foreign buyers' tax is back on the table in Ontario, with the finance minister saying it's one possible option he's looking at to cool the housing market. The average price of homes sold in the Greater Toronto Area last month rose 27.7 per cent over last year, and the average price of a detached home in Toronto is now more than...
read more
Here is a national look at rent control rates, implications and required tenant proceedings. British Columbia Landlords must use the official "Notice of Rent Increase" form and give their tenant three months' notice to increase rent. BC has rent control and the allowable increase for 2017 is 3.7 per cent. Alberta Landlords may increase rent if there hasn't been an increase in the last 365 days or since the start of the tenancy, whichever is later. Written notice must be given and the time...
read more
By SUSAN PIGG Business ReporterLESLEY CIARULA TAYLOR News reporter Tenant advocates call for controls on rent increases for newer condo and apartment buildings The Ontario government needs to close a loophole that has created a "two-tiered system of renters" — an increasing number of them in new downtown condos where some landlords are jacking up rents as a form of economic eviction, says the head of the Federation of Metro Tenants' Associations. The federation has had numerous calls from...
read more
Over the past year, the average vacancy rate in the privately initiated purpose-built rental market increased slightly, from 3.3 per cent in October 2015, to 3.4 per cent in October 2016. This information comes from the newly released Rental Market Report. Since 1989, CMHC has conducted a Rental Market Survey every October. It collects information for 34 Census Metropolitan Areas (CMAs), as well as all centres with populations of at least 10,000. Since last year, the supply of new apartment...
read more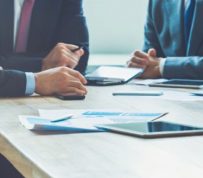 Chinese influence on Canada's real estate market may be coming to an abrupt end due to new rules that lock their funds. The Chinese government announced surprise rules for the exchange of the yuan, which will restrict the outflow of currency. "As capital flight intensified, China's reserves have plunged, causing the country to sell US treasury bonds. In response, China has introduced new rules, which now require disclosure of the intended use of the Yuan being converted," Dr. Sherry...
read more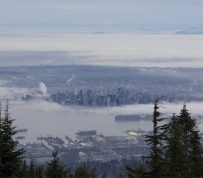 Home sales and prices keep falling in BC several months after the provincial government imposed its foreign-buyer tax. Some 1,523 residential properties were sold across Metro Vancouver in January, according to the Real Estate Board of Greater Vancouver (REBGV) — that's a 39.5 per cent drop from that same month a year ago and down 11.1 per cent compared to December 2016. It's also 10.3 per cent lower than the 10-year average for January. Meantime, on a month-over-month basis the benchmark...
read more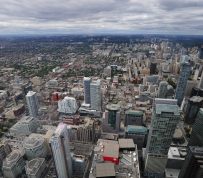 If home prices correct in the Greater Toronto Area, other Ontario markets will take a hit, a new report from the Canada Mortgage and Housing Corporation (CMHC) suggests. The shockwaves would be tied to what the national housing agency calls "price spillover," which occurs when high home prices in a certain market send buyers packing for cheaper municipalities. This has been most obvious in the pricey single-detached segment, which includes detached and semi-detached homes, CMHC says in its...
read more
As expected, the Federal Reserve held interest rates steady today as they assess where the economy is headed – and the agency intimated that rates might stay low for a good while to come. Most experts felt the Fed's policymaking committee would decline to raise rates today as the agency feels out the likely economic effects of the new administration. "I don't look for the Fed to do anything this week," Sung Won Sohn, an economics professor at California State University, told the Associated...
read more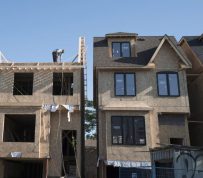 Among the most prevalent problems is overvaluation — when house prices outpace economic fundamentals such as income and employment. Strong evidence of problematic conditions continues to exist in the national housing market, as accelerating prices spill out from Canada's two most expensive cities to surrounding areas, according to the federal housing agency. The surging costs have spread from Toronto to Hamilton and from Vancouver to Victoria, as many homebuyers have found themselves...
read more