CMHC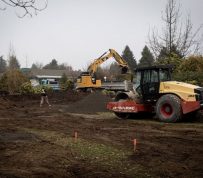 The federal, provincial and municipal governments have all made recent, big-ticket promises to tackle the housing crisis in B.C. — promises that span from reducing homelessness at one end to making family homes more affordable on the other end. But how where and when will this plans become reality, and how much is the combined price tag? For the first time in 25 years, Vancouver has municipal, provincial and federal governments making pledges at the same time to invest in housing — a key...
read more
Between red hot first quarter prices and major policy bombshells like Ontario's Fair Housing Plan, 2017 was one to remember for the Canadian housing market. It can be hard to keep track of everything that went down in the past year. To jog your memory, BuzzBuzzNews has rounded up five charts that make sense of 2017's major real estate events. 1. The market was historically tight at the beginning of the year What's going on here: A sales-to-new listings ratio determines how balanced a housing...
read more
Expectations that Canada's central bank will boost interest rates later this month for the third time since July surged on Friday as the government reported jobs data significantly above analysts' expectations. Statistics Canada on Friday reported 78,600 new positions in December, smashing analysts' expectations of a modest 1,000 jobs gain. The jobless rate dipped to a 41-year low of 5.7 per cent. "It's a spectacular year in terms of employment," said...
read more
Amid a gradual climb in the aftermath of the oil downturn several quarters ago, Alberta's economy is finally giving steam to the long-struggling housing markets of Edmonton and Calgary, according to CMHC regional economist Lai Sing Louie. Edmonton has been projected to experience a 10% increase in home sales this year (up to 18,800 transactions), making it the hottest market on the Prairies. Meanwhile, Calgary's residential sales volume was forecast to increase by 6% in 2018. These trends...
read more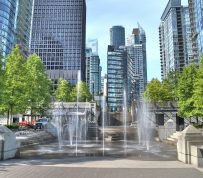 They have been shouldering much of the blame for Vancouver's and Toronto's rapidly escalating housing prices, but foreign buyers, in fact, own less Canadian real estate than originally thought. They do, however, own more expensive abodes. CMHC and Statistics Canada just released numbers tracking non-resident ownership dating back to 2014. Beginning with the Greater Vancouver Area, 4.8% of residential properties are owned by non-residents, however, that number increases in Vancouver proper,...
read more
Ontario's vacancy rate is at the lowest level in 17 years, and there's no relief for us on the horizon. It's official. Ontario's vacancy rate is at its lowest level in 17 years, and there's no relief on the horizon. The most recent report by Canada Mortgage and Housing Corporation (CMHC) painted a grim picture of the province's rental market, revealing that Ontario's purpose-built vacancy rate dropped from 2.1 per cent to 1.6 per cent in the last year....
read more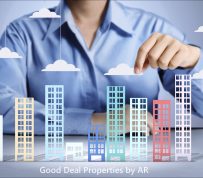 Canadian commercial-property investment is on track to break last year's record, according to CBRE Group Inc., driven by demand for a haven from global instability and a quest for yield. CBRE forecasts transactions topping C$40 billion (US$31 billion) for 2017, up at least 15 percent from last year's record of C$34.7 billion, the real estate services firm said in a statement. Transactions for the fourth quarter haven't been accounted for yet, but investments for this year through September...
read more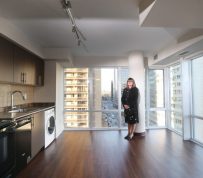 There are other business complications in developing rentals that would loosen the vacancy squeeze. If developers were allowed to add 10 floors to every building proposal this year, there would be thousands of new rental units on the market in a short time, says Joseph Feldman, director of development for Camrost Felcorp. "Ten storeys — that takes an extra 10 weeks on the construction cycle. A new 10-storey building takes a couple of years," he said. "By just allowing a couple more floors, the...
read more
Canadian real estate developers are on a tear, starting construction on a record number of multiple-unit projects. A November surge in everything from semi-detached homes to condos has brought the number of housing starts over the past 12 months to the highest on record in data going back to 1959, according to figures released Friday by the Canada Mortgage and Housing Corp. The jump surprised policy makers and analysts particularly given the softening that has taken place in the Toronto resale...
read more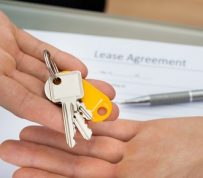 Renters in Canada's two largest markets will still be fighting over scraps next year. The CMHC Rental Market Report on the country's rental markets revealed Ontario and British Columbia have dangerously low vacancy rates, and that's being exacerbated by low turnover, which itself is largely a consequence of unaffordability. The vacancy rate in Ontario decreased to 1.6% in autumn of this year from 2.1% during the same period last year, and the average rent is now $1,140, up 3.8%. However, the...
read more