Brokerage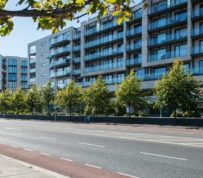 Story by: The Irish Times  A Canadian real estate company specialising in multi-family housing has completed the acquisition of the Rockbrook property portfolio in Dublin for €87.3 million. CAPREIT, a publicly-quoted investment trust with more than 30,000 apartments and townhouses across Canada, has a pipeline agreement with Irish Residential Properties Reit (Ires Reit) that allows it to acquire the portfolio at a later date when funding options have been finalised. Ires Reit, an Irish...
read more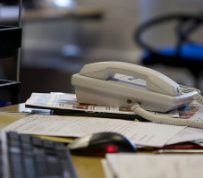 Story by: Jennifer Chan As a landlord, you'd like to believe that all prospective tenants will be responsible, pay their rent on time and care for your property as if it's their own. To find your ideal tenants, you first need to weed out the unqualified or unsuitable ones by screening them early in the application process. Pulling a background check will help you hone in on the most financially responsible residents and eliminate those with red flags in their rental history. Avoid problem...
read more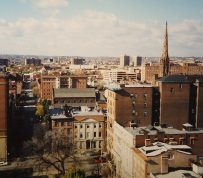 Story by: Monika Warzecha | BuzzBuzzHome If you're hoping for high returns on your residential rental investment, don't look west. According to a RealtyTrac ranking that looked into counties with the highest potential rental returns for the first quarter of 2015, the top-performing markets were largely located in Georgia, Maryland, Virginia and Michigan. "With homeownership rates at their lowest level in 20 years, historically low levels of housing starts and relatively low home prices in many...
read more
Story by: Jennifer Chan  As a landlord or property manager, you've probably spent countless hours showing your property to prospective tenants, one by one — not to mention the time you've lost dealing with the inevitable cancellations and no-shows. Hosting an open house can be an efficient and effective alternative to scheduling private showings. A successful open house requires more than just putting up a sign and unlocking the front door, however. Here are six ways for you to take your...
read more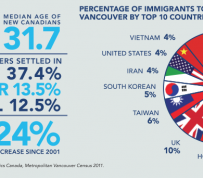 Story by: Michael Aynsley | BuzzBuzzHome This handsome infographic from MAC Marketing Solutions looks back at the year that was in Metro Vancouver real estate and considers where the market is heading in 2015. Among the forecasts: both the resale and presale housing markets will "remain balanced" while the region's rental sector will continue to have one of the lowest vacancy rates in the country. Scroll through for all the stats and futures backed by data from organizations such as the Bank...
read more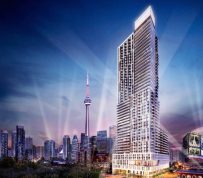 Story by: BISNOW The Gupta Group has bought a 3.2-acre property at Yonge Street and York Mills Road and will transform the site, currently a TTC commuter parking lot, into a 500k SF mixed-use development with a four-star hotel, offices and retail. Builder Steve Gupta spoke with Bisnow about his plans. Steve's firm—previously known as Easton's Group— acquired the property, adjacent to the Don Valley Golf Course, from Build Toronto, the city's real estate corporation whose mandate is to...
read more
Story by: BNN Canadian Pacific Railway Ltd. (CP.TO -3.34%) has formed a partnership to develop its portfolio of surplus real estate, as the company looks for new ways to boost cash flows and shareholder value. Hunter Harrison, CP chief executive officer, has been saying for more than a year the Calgary-based company wanted to sell real estate worth $2-billion as part of its efforts to become leaner and more efficient. The announcement on Tuesday did not put a dollar value on the portfolio, and...
read more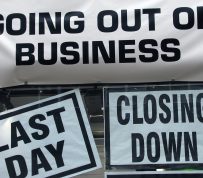 Story by: Financial Post  Target Canada isn't the only retailer closing its doors in Canada. On Thursday, Sony announced it was shuttering stores in the country. They add their names to a growing list of retailers who have recently closed some stores or are closing altogether in Canada. Here is a list of recent notable closures: Target Canada — Target Corp. announced its decision to close all its stores on January 15. – Shuttering 133 stores, affecting 17,600 employees – "We were losing money...
read more
Story by: Joe Hoffer | Cohen Highley It has never been easier for tenants to earn additional cash by subletting their rental units on a short-term basis to transient occupants. Websites like AirBnb, Kijiji and Craigslist put tenants in touch with people seeking short term rentals, but want to avoid staying in a hotel or bed and breakfast. Landlords have legitimate risk management concerns when tenants run commercial sublet operations in apartment buildings. Unless you are diligent about...
read more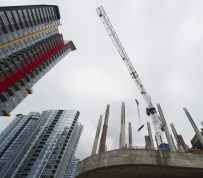 Story by: Barbara Yaffe, Vancouver Sun Columnist Social and economic forces increasingly are making it fashionable to rent. But Vancouver-area developers aspiring to respond to demand are facing tougher constraints than anywhere else in Canada. Despite a low vacancy rate and investor interest, builders in Metro Vancouver are thwarted by a "chronic shortage of sites, municipal bureaucratic barriers and the cost of land," reports David Goodman, a prominent Vancouver realtor specializing in...
read more