Brokerage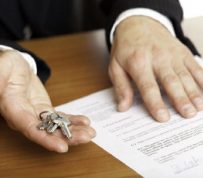 A recent decision of the Ontario Superior Court provides important lessons about lease negotiations between landlords and tenants in Ontario. The ruling in Corvers vs Bumbia allows tenants to offer a landlord rent up front. Here's what happened: Alison Corvers agreed to rent a home from Tanveer Bumbia in Mississauga from May 1, 2013 to April 30, 2014 for $7,500 per month. Bumbia initially refused Corvers' rental application because Corvers was from the UK, was here on a visitor's visa and was...
read more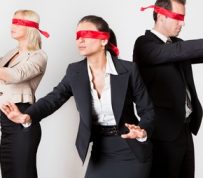 As Deputy Chief Economist at CIBC World Markets, Benjamin Tal was recently described as one of Canada's leading experts on the real estate market by the International Monetary Fund. Benjamin will return to the CFAA Conference in 2014 to provide an update of the likely economic impacts on Canada's rental housing markets in 2014 and 2015. He will address what is happening in the world, the U.S and the Canadian economies, and the impact those forces will have on employment, interest rates, labour...
read more
The RHB Apartment Market Report for 2014 reports on the current state of the rental housing industry across Canada, including vacancy rates and average rent increases. Also provided are economic and apartment sales forecasts for 2014 and 2015. The report has been prepared by John Dickie, CFAA President, and Tony Manganiello of Cushman & Wakefield, using the CMHC Fall 2013 Rental Market Surveys, CMHC Housing Market Outlook, Canada Edition – First Quarter 2014, and proprietary data and...
read more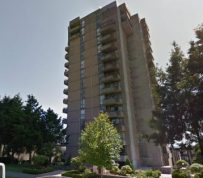 Talk about solid investments: two concrete apartment buildings have been sold in North Vancouver. A 15-storey, 88-suite high-rise in the Lower Lonsdale neighbourhood marks the first high-rise, purpose-built apartment building sold in 23 years in North Vancouver (151 East Keith Road, shown in the picture). An 18-suite low-rise, in Vancouver's tony Kerrisdale area, has also been purchased by a developer as part of a land assembly. Both transactions were reported in the most recent edition of The...
read more
PWC and the Urban Land Institute recently launched a publication titled Emerging Trends in Real Estate 2014®. We have highlighted some the top trends and industry reports for the real estate market with an onus on data pertaining to the multi-residential sector. Top Trends for 2014 Cap Rates on the Rise Survey respondents agree that capitalization rates will stabilize or rise in 2014 depending on specific assets. To some extent, this will be a function of higher borrowing rates. "We have seen...
read more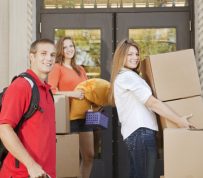 Wouldn't it be great if landlords could use a crystal ball to determine which applicants would make the best tenants?  It would certainly make a property manager's job easier!  Wrong choices can often lead to problems down the road and affect the landlord's bottom line negatively. Now more than ever, landlords need to utilize effective marketing tools and pre-screening methods, rather than a crystal ball.  Often, it's just easier to resort back to the same demographic of tenants they have...
read more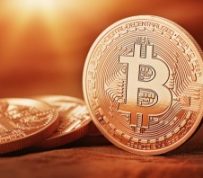 Now in its sixth year of existence, bitcoin is rising in popularity, value, and accessibility. The question remains, however, if the digital currency can realistically open new doors for international commerce. Bitcoin is a digital currency that hit the marketplace back in 2008.  Like other currencies, its algorithm-based exchange rate fluctuates daily. The currency is not backed by a central bank or government; as such, it cannot be stored in a bank. Tightly encrypted online accounts...
read more
As of January 1, 2014, the 2012 Ontario Building Code came into effect. Parts of the code, especially those concerned with energy efficiency and on-site sewage systems, will come into force over the next few years, but the 2012 Ontario Building Code contains regulations that all property managers and building owners should be aware of.  Property Protection and Health The 2012 Building Code has enhancements to property protection and health, including: Removing window screens as an acceptable...
read more
Charles Mandel | Property Biz Canada In the past few months, Canadian Apartment Properties Real Estate Trust (CAP.UN-T) has moved into three new markets: Dublin, Ireland, New Brunswick and Prince Edward Island. "We continue to increase the size and scale of our property portfolio, having already exceeded our annual target of acquiring between 1,500 and 2,000 suites and sites this year," Thomas Schwartz, the REIT's president and CEO, said in a statement. "More importantly, with recent purchases...
read more
Independent Electricity System Operator Releases 2013 Ontario Electricity Data Ontario's Independent Electricity System Operator (IESO) today released 2013 statistics for electricity supply, demand and price in the province. "Ontario's electricity data for the past year reflects what we are seeing day-to-day on our Control Room floor – lower demands, increased local generation and an overall greater reliance on base supply," said Bruce Campbell, President and CEO...
read more