Brokerage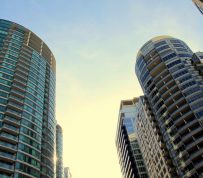 Story by: Monika Warzecha | BuzzBuzzHome  Although fall may be the busiest rental season of the year, Toronto condos aren't being leased at the same dizzying rates previously seen in the market. According to Urbanation's Q3 report, 7,132 suites in the GTA were rented through the MLS system. While this was a record high for the third quarter and a 10 per cent surge over Q3 2013, the increase still falls behind previous seasons. The annual growth rate for the first half of the year was twice as...
read more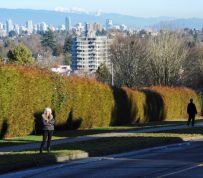 Story by: Jeff Lee and PETER O'NEIL, Vancouver Sun Federal agency and three First Nations form joint partnership to develop Jericho lands and former RCMP headquarters Two of the last big pieces of federal land in Vancouver, the vast Jericho military enclave and the RCMP's old headquarters near Cambie and 33rd Avenue will become new residential neighbourhoods. The federal government's property arm, Canada Lands Company, has formed a joint partnership with three First Nations, the...
read more
Story by: By Norman DeBono, The London Free Press The city has bought a north London school — and it could be the first of many. In a pilot project, the former Sherwood Forest public school site will become home to single-family homes, townhouses and a park, but it won't be a developer calling the shots. The city is readying the site for sale to a builder, but there's little chance of a legal or development scrap because the city — in a move that's the first of its kind — is zoning the site...
read more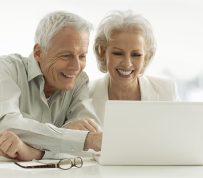 Story by: Ted Rechtshaffen | Financial Post After 18 years of ups in many Canadian markets, you always should wear armour before telling someone to rent instead of buy. With armour firmly in place, I believe that there are times when this definitely makes more sense. Don't get me wrong. I believe that your principal residence is usually a great investment, and one with the obvious advantage of being an investment you can actually live in as opposed to just being a line on a statement. The...
read more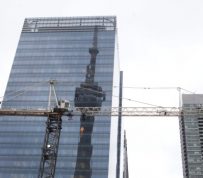 Story by: The Toronto Star | Real Estate  Toronto is on track to see a record number of house sales this year as demand — and prices — continue to climb beyond almost anyone's expectations, even for condos. More than 8,000 homes sold across the GTA in September, bringing the numbers up almost 11 per cent for the first three quarters of 2014 compared to the same period last year, according to figures released by the Toronto Real Estate Board Friday. Prices were up 8.5 per cent for the same...
read more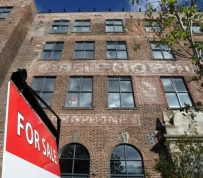 Story by: David Kaufman  |  Financial Post Investors, even professional ones, have a tendency to lump real estate investments into one bucket, but that is unhelpful when allocating investment dollars and assessing how risk is spread across a portfolio. To illustrate this point, I was in a recent investment committee meeting for a large endowment fund at which two real estate investments were up for consideration. The first was a mortgage fund, mostly made up of low loan-to-value construction...
read more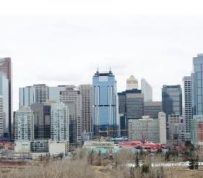 CALGARY – A low rental vacancy rate combined with high rents is proving to be a good environment these days in Calgary for investors in the multi-family commercial real estate market. That buoyant environment has kept activity, in terms of sales, down compared with a year ago. "We're not seeing a lot of transaction volume and velocity," said Eric Horvath, vice-president/partner in investment sales with Colliers International in Calgary. "Volume in terms of dollars and cents and velocity...
read more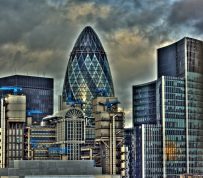 Story by: Hyder Owainati | BuzzBuzzHome The hefty price tag for London's iconic pickle-shaped skyscraper, the Gherkin, has done little to dissuade potential buyers from nibbling. Just a few weeks after it was announced that the 44-storey Norman Foster-designed tower would hit the market for upwards of $1 billion USD, the rumor mill is already spinning with news of potential bidders. Those who have expressed interest include Qatari royals, the Al-Thani family, among other Middle Eastern...
read more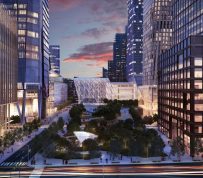 Story by: Monika Warzecha | BuzzBuzzHome  While snow birds may be a big part of the American real estate market, Canadian companies are also making headlines for writing big cheques for massive properties south of the border. Adventus Realty Services, a Vancouver-based company, recently picked up three office buildings near O'Hare airport in Chicago for the tune of $95 million. Chicago Business is reporting that once completed, the purchase of 617,616-square-feet of commercial space would be...
read more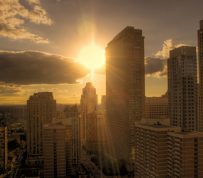 Though the tight low-rise market in Toronto often steals headlines for its price and sales growth, the condo market performed quite well in the second quarter of 2014 with a double digit boost in sales of existing suites. The Toronto Real Estate Board is reporting 6,553 sales in the GTA last quarter, a 10.4 per cent surge compared to the same period last year. Toronto-proper accounted for 71 per cent of all condo sales in the region. The city counted 4,638 sales in total, a 9.3 per cent...
read more