Brokerage
The capabilities of video in multifamily marketing stand alone as one of the most powerful tools for you and your community. While high-quality photographs continue to be an important aspect of the community evaluation process, the quick, informative nature of video has become increasingly popular among prospective renters. As a property manager, you must take advantage of video in your marketing strategy to effectively communicate with today's consumers. Proper use of video marketing requires...
read more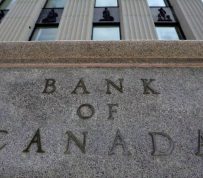 As household debt levels continue to climb and housing markets remain hot, the central bank warned that Canada's weak spots have widened. The country's financial system has become increasingly exposed to economic shocks amid the continued rise of household debt and still-scorching housing prices in major markets, the Bank of Canada said Thursday. But even as the central bank warned the country's most significant weak spots have widened, governor Stephen Poloz offered words aimed at reassuring...
read more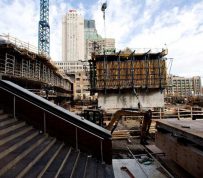 The outsized performance of Montreal's condo market has led to a record number of homes being sold in the area last month, according to the Greater Montreal Real Estate Board. 5,057 residential properties were sold in May, a new high for that month and up 15 per cent year-over-year. The surge came amid concerns that a foreign buyers' tax in Toronto could be having a spillover effect on Canada's second-largest city, The Canadian Press reported. Real estate market observers have offered...
read more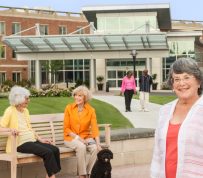 The vacancy rate for seniors' residences decreased modestly over the past year in Quebec, Ontario and British Columbia, according to the regional Seniors' Housing Reports released by Canada Mortgage and Housing Corporation (CMHC). Highlights Quebec The vacancy rate in standard spaces dropped to 6.2% in 2017 from 6.8% in 2016 while that of non-standard spaces also dropped to 5.0% from 5.5% over the same period. The capture rate dipped slightly to 17.9%. The average rent for standard spaces...
read more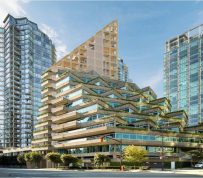 A design by award-winning Japanese architect Shigeru Ban for the world's tallest hybrid timber structure is poised to be built in downtown Vancouver. When complete, the wood, glass and concrete building will stand 19 storeys and 71 metres tall — one storey higher than the wood-hybrid Brock Commons at the University of B.C. — said Tobi Reyes, the CEO of PortLiving, the Vancouver-based developer behind the project. Ban designed the residential tower, Terrace House, as a tribute to late architect...
read more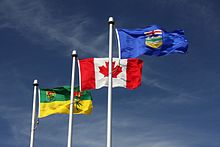 Alberta and Saskatchewan are poised to lead the rest of the country in terms of provincial economic growth this year, according to The Conference Board of Canada. In its latest report "Provincial Outlook: Spring 2017", the Board outlined what it saw as a promising trend for the two provinces, whose housing markets have experienced relatively sedate housing growth and activity over the past few quarters. "The difficulties in the resources sector are slowly dissipating and helping Alberta and...
read more
Home sales across the Greater Toronto Area plummeted in May, the first full month of activity since Kathleen Wynne's Liberal government took aim at the red-hot real estate market. The Toronto Real Estate Board said on Monday 10,196 properties changed hands in May, marking a 20.3 per cent plunge from the same month a year earlier. Facing uncertainty about the long-term impact of the government's intervention, homeowners heaped new inventory on the market. New listings surged 48.9...
read more
Mike and Kara Tkachuk, owners of Valhalla Pure, relocated the outdoor gear retailer from Langford to downtown Victoria. They say a revitalized core with thousands of new residents was behind their decision.   When Mike Tkachuk purchased the region's Valhalla Pure Outfitter outdoor gear store this spring, one of the first things he did was prepare to move it back to downtown Victoria from its suburban Langford location. "I definitely think it's the place to be," said Tkachuk, who opened this...
read more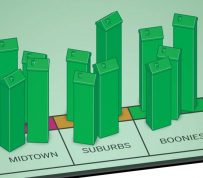 Story by: Garry Marr | Financial Post Hamilton builder Jeff Paikin has been in the real estate industry for almost three decades, but his days of building single-family homes may be over. He's all but given up on detached homes and now focuses on more budget-sensitive condominiums and townhomes in what are ostensibly the suburbs of Hamilton. His latest project in Stoney Creek is the largest single-phase condominium in that city's history at 470 units. "Hamilton didn't even have a condo market...
read more
Increasing renewals through engaging residents with their neighbours This is no time in the apartment industry for bashful property managers when it comes to ensuring the kind of resident satisfaction that drives renewals. Today's apartment renters are more social butterflies than they've been in recent years, expecting a greater sense of community in the place they call home. They want better neighbors and more friends who live in the same place. But they can't always make that happen on...
read more