Brokerage
Residential property sales in the Greater Vancouver area shot up by 25.2% on a year-over-year basis last month, a development that the region's real estate board attributed to the sustained strength of the apartment and townhouse segments. In its latest report, the Real Estate Board of Greater Vancouver (REBGV) stated that the region's September sales numbers (which totalled 2,821) were 13.1% above the 10-year sales average for that particular month. "Our detached homes market is balanced...
read more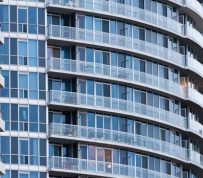 FRPO released a second research report undertaken by Urbanation, this time focused on the importance of vacancy decontrol. The report attached is called Renovation Investment and the Role of Vacancy Decontrol. Key findings of the report include three quarters (77%) of purpose built rentals in Ontario received renovation expenditures of $5,000 or more since 2012 with a total investment of $5.2 billion as a result of vacancy decontrol. Vacancy decontrol is a key component on Ontario's Rental...
read more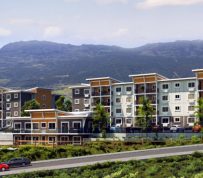 In its latest study, real estate team HM Commercial Group found that Kelowna is poised to distinguish itself in the B.C. housing market through its accelerated pace of building in the residential segment. "Demand for all forms of housing remains exceptionally strong and the City of Kelowna favours a policy towards densification in the urban town centres, which also bodes well for more affordable forms of multi-family development," according to the Fall 2017 HM Commercial Report. Most notably,...
read more
Despite still being a few more years before the planned Finch West LRT brings improved transit to northwestern Toronto, the first signs of anticipatory intensification are springing up in neighbourhoods that will be served by the new line. Just under one kilometre north of the line's future Martin Grove stop, the owners of a Tower-in-the-Park style 12-storey rental apartment building are seeking to intensity their site at 41 Garfella Drive in Etobicoke with added residential density. A...
read more
Royal Bank says housing affordability in Canada hit the worst level since 1990 in the second quarter of this year. In a new report Friday, RBC Economics says its national housing affordability measure deteriorated for the eighth straight quarter. The Toronto area was the hardest hit, where RBC says affordability declined the most and hit the lowest level ever measured in the city. RBC says the Ontario government's actions in April to cool down the housing market did not have an immediate...
read more
Barr's Motel on Essa Road in Barrie is set to be transformed into affordable housing units. The County of Simcoe announced on Tuesday it will convert the hotel and the house beside it into 17 affordable housing units. It's all courtesy of a nearly $10 million grant from the province to build and operate affordable housing in Barrie and Orillia. "Our affordable housing committee really wanted to come up with an idea that was outside of the box thinking, that was creative and that...
read more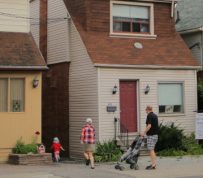 Ensuring adequate shelter. Safeguarding homeowners' value. Protecting the environment. I do not envy politicians. It seems like every decision our elected officials make, thousands of people immediately attack their keyboard, criticizing everything about it. Even when a politician's choice is heavily supported, the vocal minority shouts from the rooftop that this politician doesn't care, doesn't understand, or is willfully ignorant of the needs of a certain subsection...
read more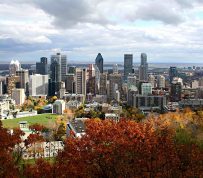 A city of multiplexes — which continue to yield high returns for investors — Montreal's burgeoning condo market is also attracting international attention. In particular, the southwest neighbourhoods of Griffintown and neighbouring St. Henri, the latter of which has rehabilitated its rough and tumble image through gentrification, are the surest bets, according to Fred Serrecchia, Partner, Broker of Record and Head of Real Estate at Montreal-based NestReady. "Things are changing quite rapidly,"...
read more
After not raising rates for almost seven years, the Bank of Canada surprised many by increasing its benchmark interest rate this month by another +0.25 to 1.0%. This new interest rate increase is the second 0.25 basis-point increase since July, and it is also now widely expected that another +0.25 is to be expected in October. With Canada's Housing and Rental Markets already having been a hot news topic for Canadians over the past decade with housing prices continued rising pricing...
read more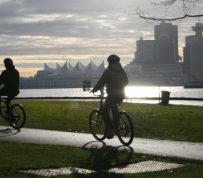 In its annual economic report released last week, the Chartered Professional Accountants of British Columbia (CPABC) predicted a provincial GDP decline from 3.7 per cent in 2016 to 2.9 per cent in 2017, and further down to 2.0 per cent in 2018. Among the leading drivers of this development would be trade and investment uncertainty, along with the recent wildfires. The report quickly added, however, that "the construction industry and other real estate related industries will remain busy" for...
read more