Brokerage
The first-of-its-kind study from CMHC breaks down the rental ownership structure in Canada for what is called purpose-built apartments Individual investors own almost half of the apartment stock in the country and a new survey from Canada Mortgage and Housing Corp. shows those landlords are getting lower rental rates and dealing with higher vacancy rates. The first-of-its-kind study from the Crown corporation released Wednesday breaks down the rental ownership structure in Canada for what is...
read more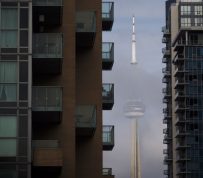 Condo dwellers who want to sit on their building's board will be required to be trained in the management and operation. Ontario's 1.6 million condo dwellers will be able to take disputes to a tribunal under new provincial rules that include mandatory training for condo directors and licensing for building managers. Until now, condo owners and corporations had to hire a private mediator or go through the courts to pursue issues ranging from noisy neighbours to corporate record access. It's an...
read more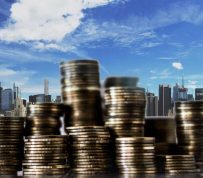 The Canada Mortgage and Housing Corp. has responded to three Ontario housing co-ops' refusal to comply with the former's alleged demands to cancel assistance to low-income members. In a statement sent to MBN, CMHC said that it remains "committed to families like those at the Quarry, Chadwick Towers and Spruce Courts co-ops." "We have supported them with 5.5 million in subsidies over the last 7 years and have helped them for more than 40 years," CMHC added. "We recognize that a home is the...
read more
Alberta's economy is more than just back on its feet, it's about to run faster than any other region in Canada. Gross domestic product in the western province will rise by 2.9 percent this year, according to a Bloomberg survey of economists, up from an April estimate of 2.5 percent. That matches forecasts for neighboring British Columbia, and in 2018 Alberta comes out on top with a 2.4 percent expansion that would be tops among Canada's 10 provinces. It's a huge comeback from Alberta's last...
read more
A new luxury lifestyle hotel brand is coming this summer to downtown Toronto. Bisha Hotel and Residences is a joint partnership between Toronto-based Lifetime Developments and INK Entertainment, Canada's leading lifestyle and entertainment company. The 44-storey mixed-use tower will house 96 hotel rooms, 355 residential units, several restaurants and cafes and a plethora of luxurious amenities. Last night BuzzBuzzNews got a sneak peek at the sleek interior spaces and exquisite rooftop terrace...
read more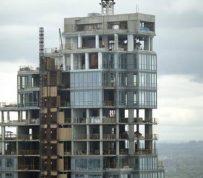 Property developers in Ontario are calling for changes to rent-control measures announced by the province in April, saying they are too harsh and are already causing builders to cancel apartment construction projects. Jim Murphy, chief executive officer of the Federation of Rental-housing Providers of Ontario, said representatives of his industry have met with Ontario government officials to urge them to remove rent controls on buildings constructed in the future while maintaining the limits...
read more
A multi-million-dollar social housing complex has been put up for sale by the Manitoba government after the building stood unoccupied for over two years. Earlier this week, the provincial government announced that it is now seeking proposals for a real estate firm to sell the vacant apartment high-rise (valued at $12.4 million by the latest tax assessment) in 185 Smith Street in downtown Winnipeg. Official records stated that the province has spent over $3 million on the 21-storey building in...
read more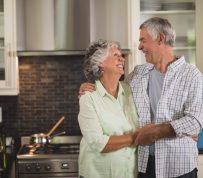 Some of the most effective amenities in multifamily could be hiding behind the scenes, seemingly lost from eyesight in the unit. Lighting in the just the right spot, a well-disguised grab bar and the slight widening of doorways may seem unimpressive but they add up with the 55-and-over crowd looking for convenience. While apartment designers have splashed on the amenities to attract younger renters, home builders and remodelers are placing more emphasis on simple functionality so older...
read more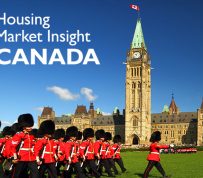 CMHC has new information regarding the ownership structure of the purpose-built rental apartment sector in Canada's major urban markets. Highlights Roughly 90% of purpose-built rental apartment units in Canada are owned by individual investors or private corporations.  Units owned by individual investors tend to have lower rents than units owned by other types of owners; the difference is smallest in the most expensive markets. The share of foreign ownership of purpose-built rental apartments...
read more
DBRS has compared several housing bubbles dating back to the late '80s with Canada's rapid growth in home prices and credit in recent years. The credit-rating agency's findings suggest that even if Canada's housing market is in a bubble, far bigger ones have existed before in terms of those two metrics. For example, the runups in Canadian home prices and household borrowing since 2012 are less rapid than in every historic example DBRS examined but one: the pre-recession US housing boom....
read more