Brokerage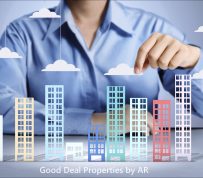 Canadian commercial-property investment is on track to break last year's record, according to CBRE Group Inc., driven by demand for a haven from global instability and a quest for yield. CBRE forecasts transactions topping C$40 billion (US$31 billion) for 2017, up at least 15 percent from last year's record of C$34.7 billion, the real estate services firm said in a statement. Transactions for the fourth quarter haven't been accounted for yet, but investments for this year through September...
read more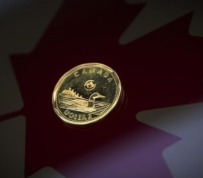 If you're down on the Canadian economy heading into 2018, there is no shortage of challenges to feed your concern: NAFTA talks, housing market stress and record debt loads, to list just a few. Still, the biggest risk could be "uncertainty." "There are plenty of risks heading into 2018, both foreign (NAFTA-related) or domestic (housing and debt), but it's worth considering that uncertainty in-and-of-itself could be a major 2018 headwind to growth," Frances Donald, senior economist at Manulife...
read more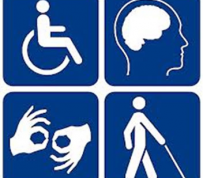 If you are a private or non-profit corporation or organization with 20+ employees, you are required to file a 2017 accessibility compliance report by December 31, 2017.  The accessibility compliance report requirement of the Accessibility for Ontarians with Disabilities Act (the "AODA") is a method of confirming that you have met all of your current obligations under the AODA.   The Accessibility Compliance Report can be downloaded from the Central Forms Repository, which is...
read more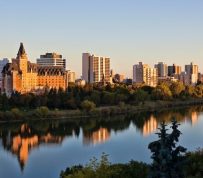 Boardwalk Real Estate Investment Trust announced on Wednesday the sale of a 641-unit apartment portfolio in Regina, Saskatchewan to Mainstreet Equity. The $71.65m-deal includes approximately 2 acres of residual land and a warehouse. According to Boardwalk, the figure represents a price per door of approximately $112,000 and falls in line with the fair value of the assets as recorded on Boardwalk's balance sheet at the end of September. "The Trust had identified these assets as non-core...
read more
In a few hours we'll know for sure, but it seems like a foregone conclusion that Janet Yellen will use her last monetary policy news conference as chair of the U.S. Federal Reserve to raise interest rates. And even though Bank of Canada governor Stephen Poloz decided to hold Canadian rates steady at one per cent last time around, there is no way Canadians can escape the impact of Yellen's actions. According to most expert commentary, the biggest surprise would be if the outgoing...
read more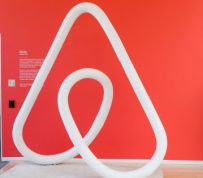 Most of the city's downtown Airbnbs only accept short-term rentals. Toronto city council has approved regulations for short-term rentals in the city that would apply to such services as Airbnb. The rules allow the rental of a principal residence only and homeowners won't be allowed to list secondary suites, such as a basement apartment, for short-term rental. Entire home rentals will be capped at 180 days a year. The city will create a registry of short-term rental landlords who...
read more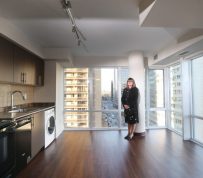 There are other business complications in developing rentals that would loosen the vacancy squeeze. If developers were allowed to add 10 floors to every building proposal this year, there would be thousands of new rental units on the market in a short time, says Joseph Feldman, director of development for Camrost Felcorp. "Ten storeys — that takes an extra 10 weeks on the construction cycle. A new 10-storey building takes a couple of years," he said. "By just allowing a couple more floors, the...
read more
Canadian real estate developers are on a tear, starting construction on a record number of multiple-unit projects. A November surge in everything from semi-detached homes to condos has brought the number of housing starts over the past 12 months to the highest on record in data going back to 1959, according to figures released Friday by the Canada Mortgage and Housing Corp. The jump surprised policy makers and analysts particularly given the softening that has taken place in the Toronto resale...
read more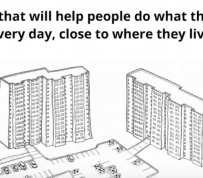 Sabina Ali has seen what can happen when high-rise communities are transformed into community hubs. As chair of the Thorncliffe Park Women's Committee, she helped revitalize the tower-heavy East York neighbourhood's local park and playground from a sub-par gathering space into a hot spot with new swings, a splash pad, and a tandoor oven. But doing so, Ali said, meant navigating city hall — a tricky process. Now, she's among the many Toronto residents hoping a new zoning...
read more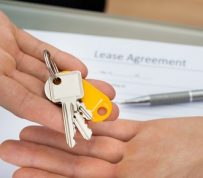 Renters in Canada's two largest markets will still be fighting over scraps next year. The CMHC Rental Market Report on the country's rental markets revealed Ontario and British Columbia have dangerously low vacancy rates, and that's being exacerbated by low turnover, which itself is largely a consequence of unaffordability. The vacancy rate in Ontario decreased to 1.6% in autumn of this year from 2.1% during the same period last year, and the average rent is now $1,140, up 3.8%. However, the...
read more