Appraisal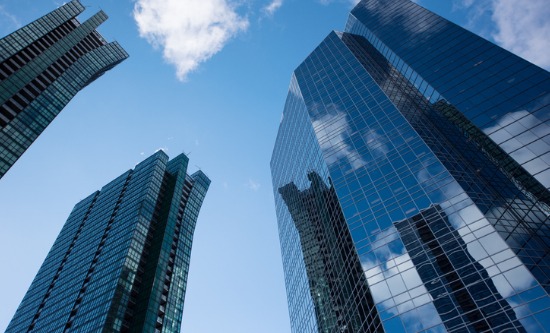 The pace of office development in Toronto is largely stoked by outsized appetite for the asset class, with vacancy levels at a vanishingly low 1%, according to Colliers International (Toronto) senior managing director Daniel Holmes. Currently, around 9.4 million square feet of new office projects are being built in the GTA – although it remains an open question if these supply additions can accommodate the fevered demand. "If you look at Manhattan, Chicago, Washington, San Francisco, Boston,...
read more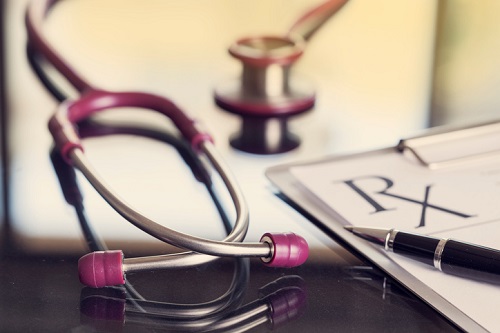 Investing in healthcare sector assets might be a potent, if unconventional, buffer against the worst effects of housing market weakness, according to The Motley Fool columnist Andrew Button. This is largely because of the industry's evergreen nature, Button noted. "The healthcare sector is noted for its stability. In Canada, it is largely government funded, and what isn't funded is usually covered by private insurance, which makes the healthcare industry very reliable in terms of income and,...
read more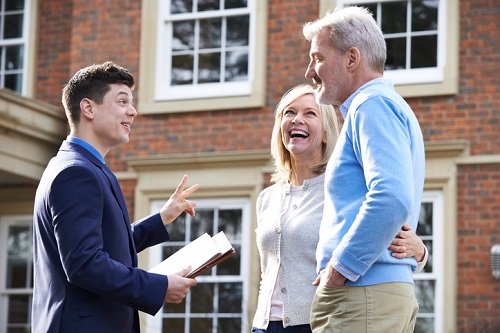 Senior vacancy rates increased in British Columbia, Quebec and Alberta, but fell in Ontario According to the Canada Mortgage and Housing Corporation's Seniors' Housing Reports—which surveyed seniors in February and March—vacancy rates for standard spaces in seniors' residences in B.C. rose for the first time in six years, hitting 4.2% in 2018 from 3%. Non-standard spaces, however, had a vacancy rate that fell 2.1% in 2018 to 1.3% this year. The largest decline came in Vancouver and the Central...
read more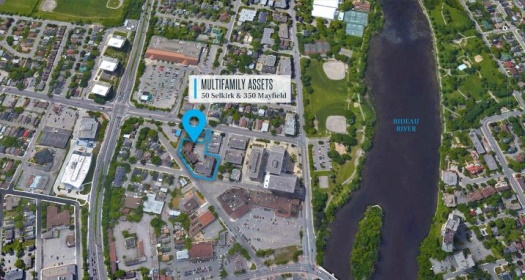 A major $15-million transaction for two multi-family properties just closed in Ottawa last week, attesting to the sub-sector's continued strength. "Private and institutional clientele continue to show strong interest in Canadian multifamily assets and although opportunities are limited at times, our deep reach and strong client relationships give us the edge in completing transactions," Institutional Property Advisors senior managing director Aik Aliferis said. IPA, which operates under Marcus...
read more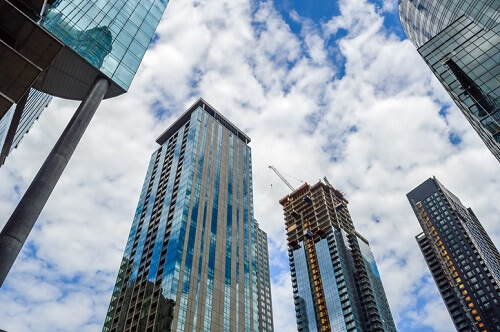 Minto Apartment REIT now offers more inroads in Montreal's thriving multi-residential market. Earlier this month, the company announced its acquisition of a 50% interest in Rockhill, a six-building multi-residential property at 4850-4874 Côte-des-Neiges Road in Montreal. "It is with great enthusiasm and pride that we are entering the strong Montreal rental market for the first time with the purchase of Rockhill," Minto Apartment REIT CEO Michael Waters said. Built in 1967-68, the 7.6-acre...
read more
Richmond Hill is a long way from Vancouver — just not in terms of apartment rents. The average listed rent for a one-bedroom apartment in the suburb located to the north of Toronto was $1,879 in March, up 1.6 percent from the previous month, according to the latest monthly report from rentals.ca. That's not far off prices in the notoriously expensive Vancouver market. On average, Vancouver landlords were asking $1,927 per month for available one-bedroom apartments. But it's Toronto that was...
read more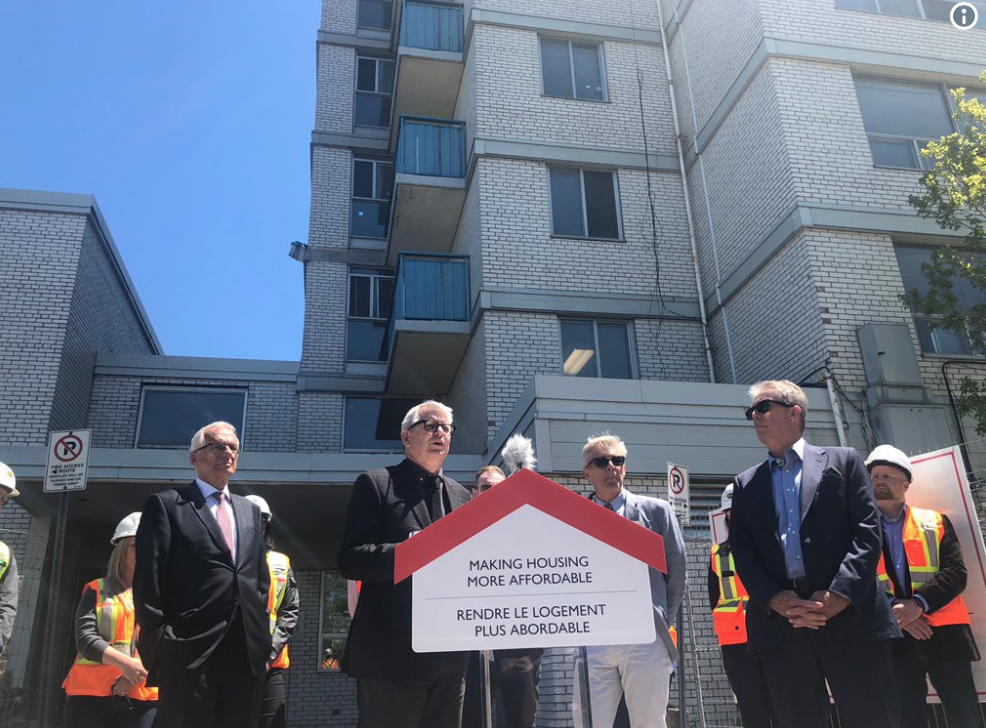 Seniors in Hamilton will soon have new affordable housing options thanks to the Ken Soble Tower transformation that will make this high-rise the first retrofit Passive House tower in Canada. On Wednesday in Hamilton, Adam Vaughan, Parliamentary Secretary to the Minister of Families, Children and Social Development (Housing and Urban Affairs), on behalf of the Honourable Jean-Yves Duclos, Minister of Families, Children and Social Development and the Minister responsible for Canada Mortgage and...
read more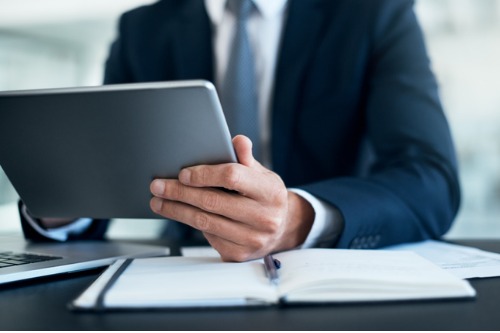 A report commissioned for the government of British Columbia warned that money laundering in real estate is widespread across Canada – but a government official in Alberta is alleging that the conclusions are based on unreliable data. According to the report from former B.C. deputy attorney general Maureen Maloney, more than $7 billion in dirty money was laundered in the province in 2018, hiking the cost of buying a home by about 5%. The report also estimated that Alberta had $10 billion...
read more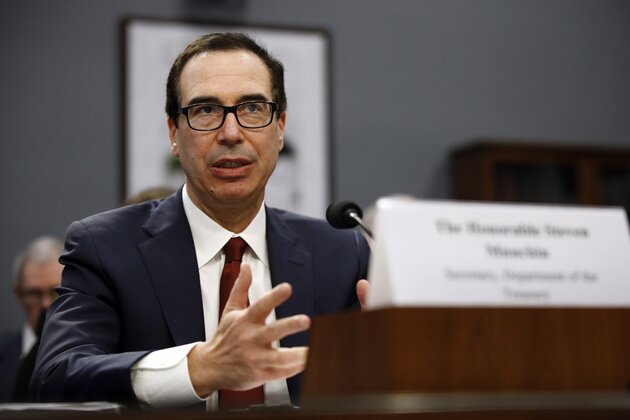 "The president has instructed us to try to figure out a solution." A top Trump administration cabinet member says the end of punishing steel and aluminium tariffs on Canada and Mexico is close at hand. "I think we are close to an understanding with Mexico and Canada," Treasury Secretary Steven Mnuchin said Wednesday, as Foreign Affairs Minister Chrystia Freeland met with Trump trade czar Robert Lighthizer in a renewed push to get the tariffs lifted. Mnuchin was testifying before...
read more
The median sizes of new condos in Vancouver and Toronto have been on a significant downward trajectory over the last few years, according to a Better Dwelling analysis of assessments and floor area numbers from Statistics Canada. Newly built units in Vancouver are approximately 16% smaller than the city's peak condo size, which was seen between 1971 and 1991. A unit dating from 2016 to 2017 measured 769 square feet on average, around 3.6% smaller than a unit built between 2011 and 2015. The...
read more